Have you made a big pan of roasted vegetables for dinner and are left wondering if you can freeze the leftovers? This guide will teach you all of the ins and out of freezing roasted veggies.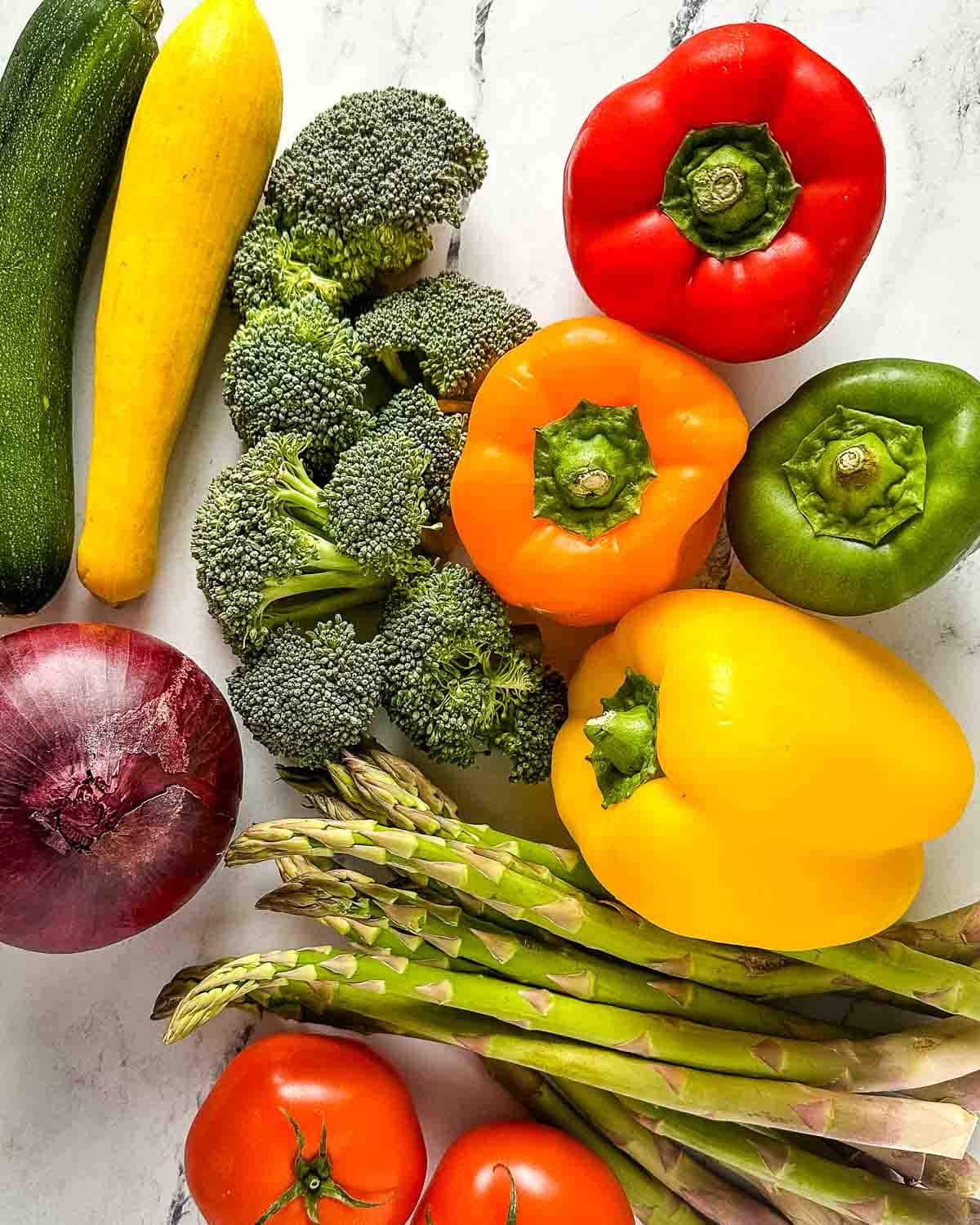 Roasting Vegetables
First, let's talk about how roasted vegetables are cooked.
My favorite method for roasting vegetables is to select fresh vegetables and cut them into even-sized pieces and place in a large bowl. Pairing like vegetables will allow them to cook uniformly.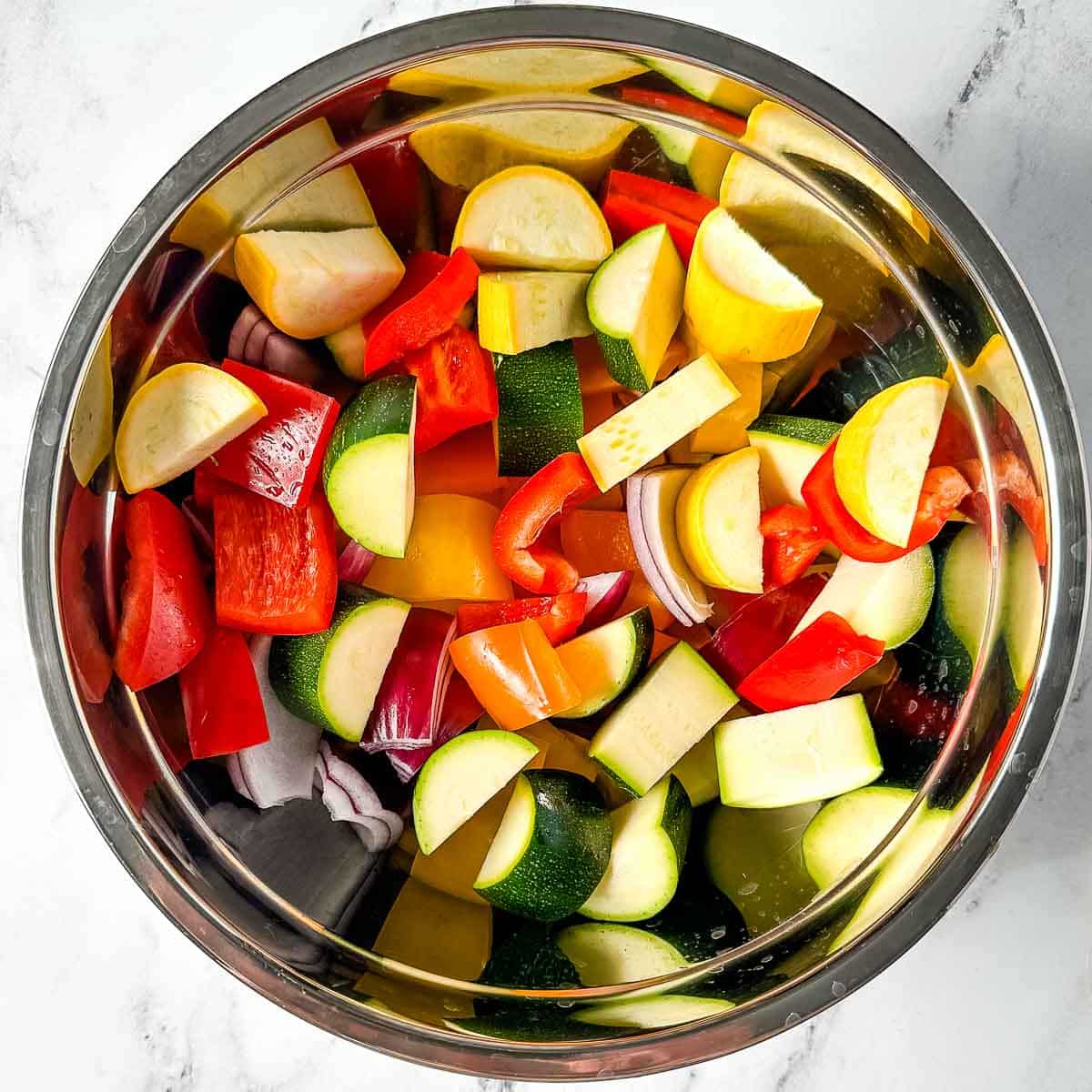 Then, you're going to use olive oil, salt, and pepper, plus any other dried herbs and spices you might like. I love using spice blends or combining a few single herbs. Here are some options:
Dill
Basil
Italian Seasoning
Chili Powder
Garlic Powder
Onion Powder
Oregano
Mint
Rosemary
Thyme
Sumac
Aleppo Pepper
Chili Flake
Mix together your olive oil, your chosen herbs and spices, salt, and pepper in a small bowl, then pour over the vegetables. Toss the vegetables until they are coated in the mixture.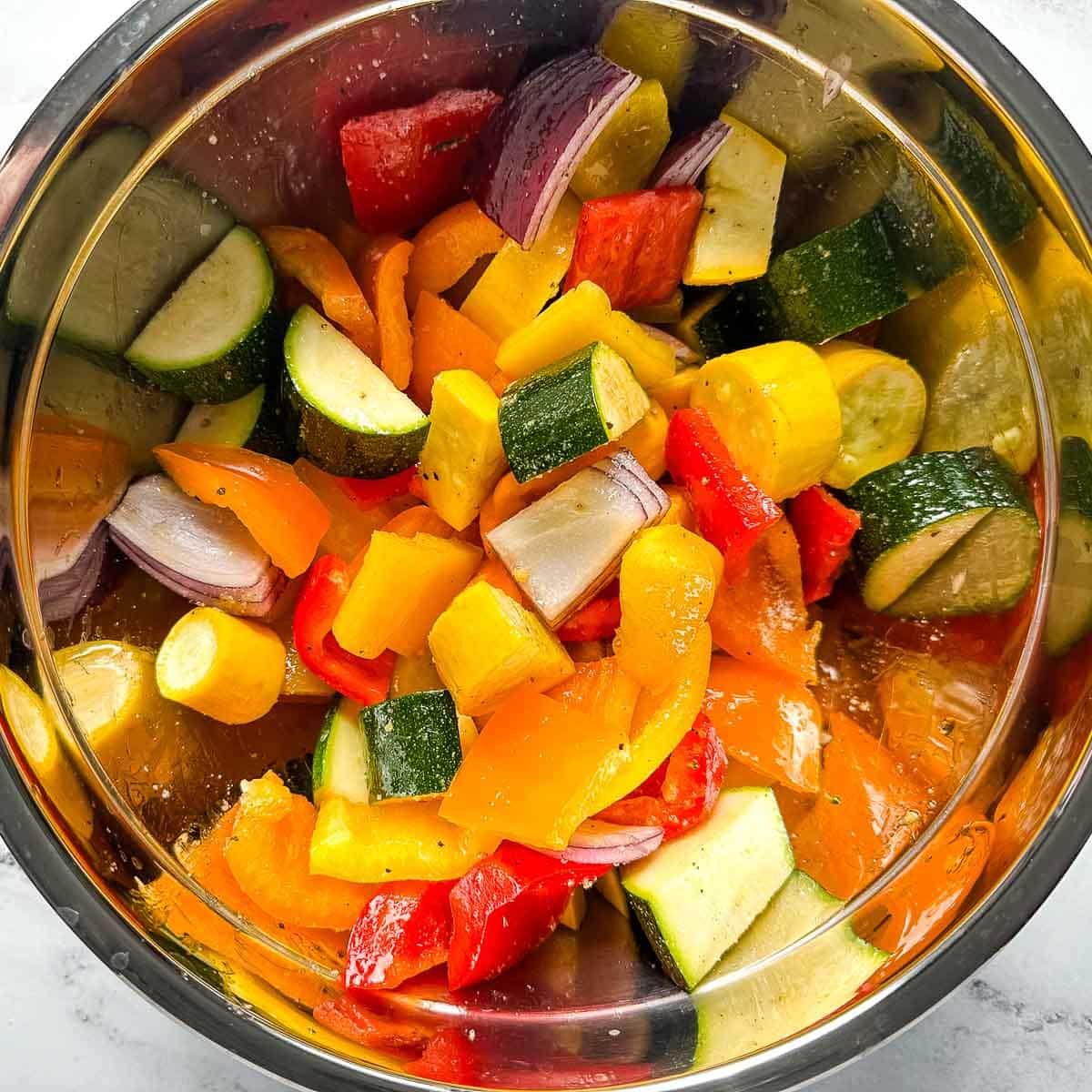 Then arrange the vegetables on a baking sheet covered with tin foil or parchment paper, or in a roasting pan.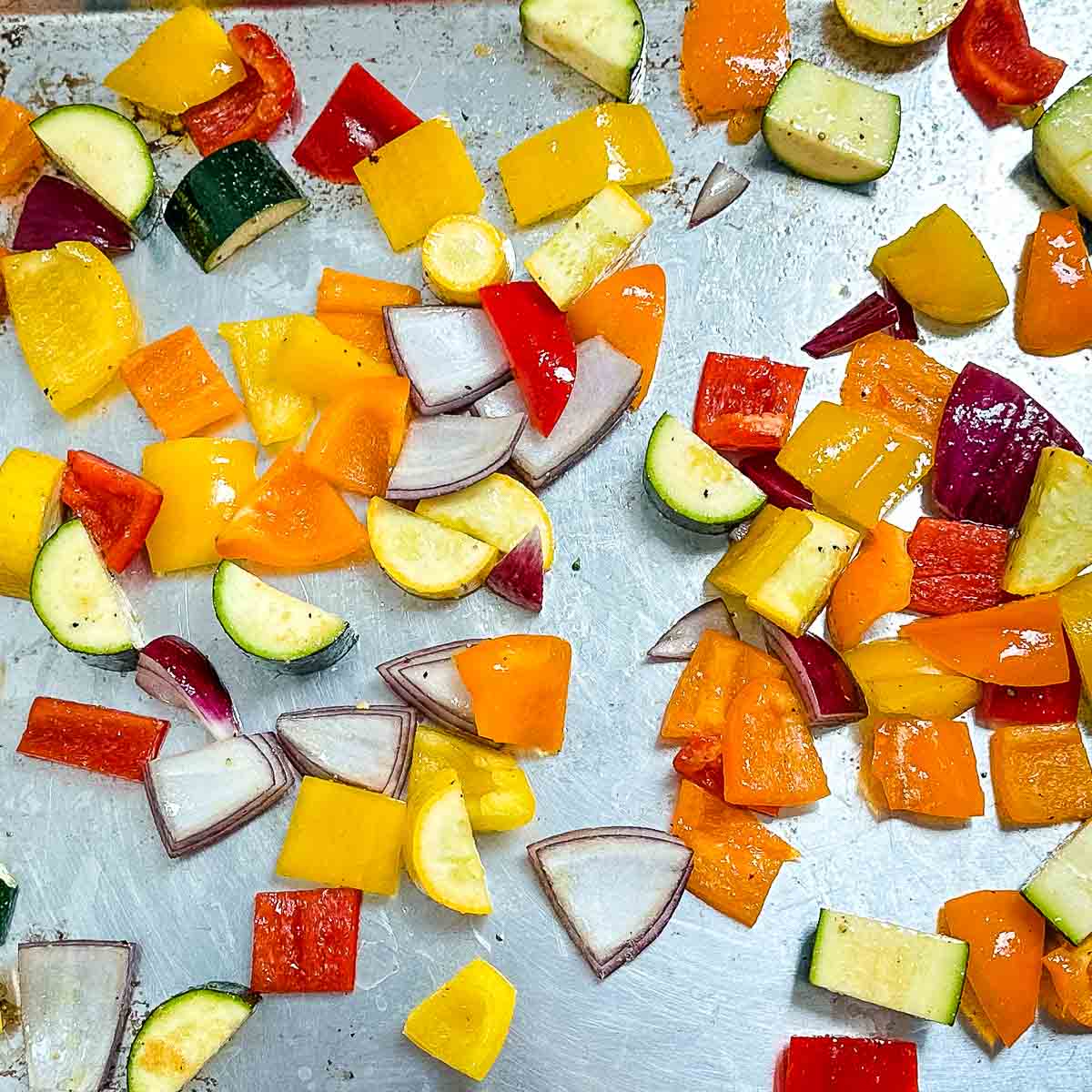 Cook until the vegetables are soft and lightly browned in places.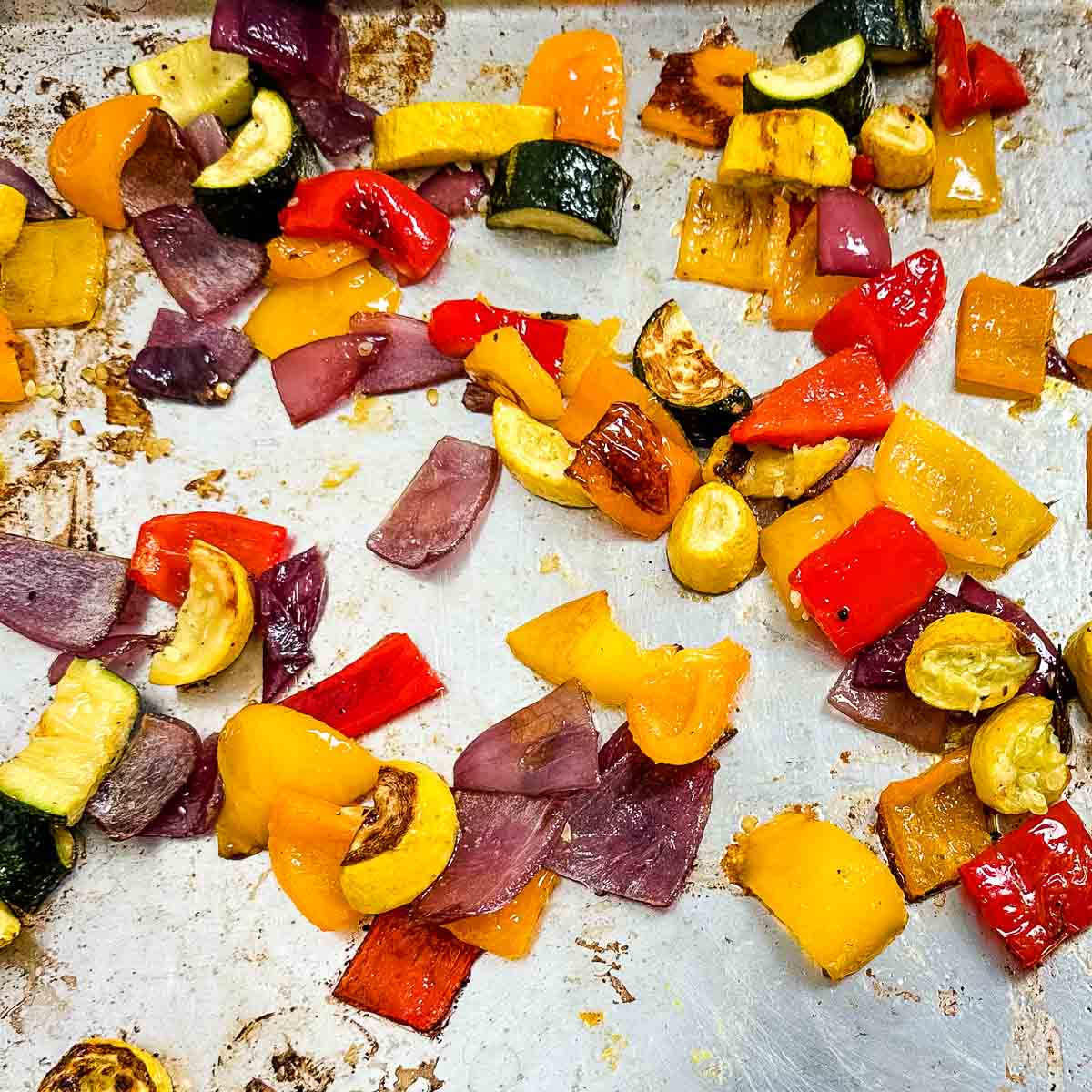 It's a good idea to choose vegetables that will cook at similar times and temperatures.
Hardier winter root vegetables like potatoes, carrots, and beets will cook for about the same amount of time, and more water-laden summer vegetables like bell peppers, zucchini, and summer squash go well together.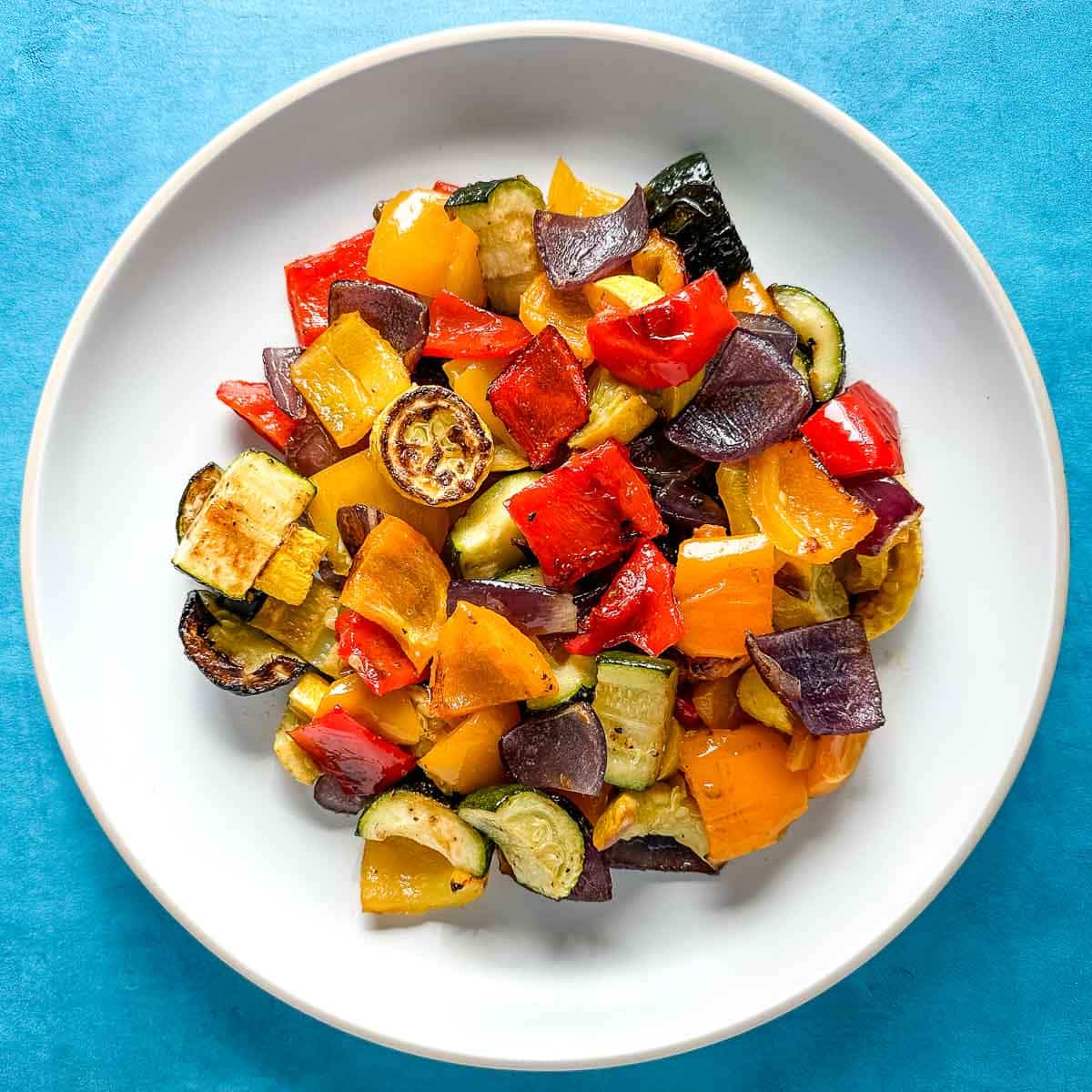 If you are using a mix of these vegetables, I recommend keeping them separate while you toss them with olive oil and seasonings.
Start the vegetables with the longer-cooking vegetables, like sweet potatoes, first, and the shorter-cooking vegetables, like asparagus, halfway through the cook time for the sweet potatoes.
Freezing Vegetables
Freezing your vegetables is a fairly simple process.
After they have been roasted and you are ready to freeze them, it is best to cool to room temperature. An easy way to allow them to cool is to remove the vegetables from the warm tray and spread them out on a plate or sheet tray.
Roasted vegetables freeze well when placed on parchment paper on a cool baking tray that is then placed in the freezer.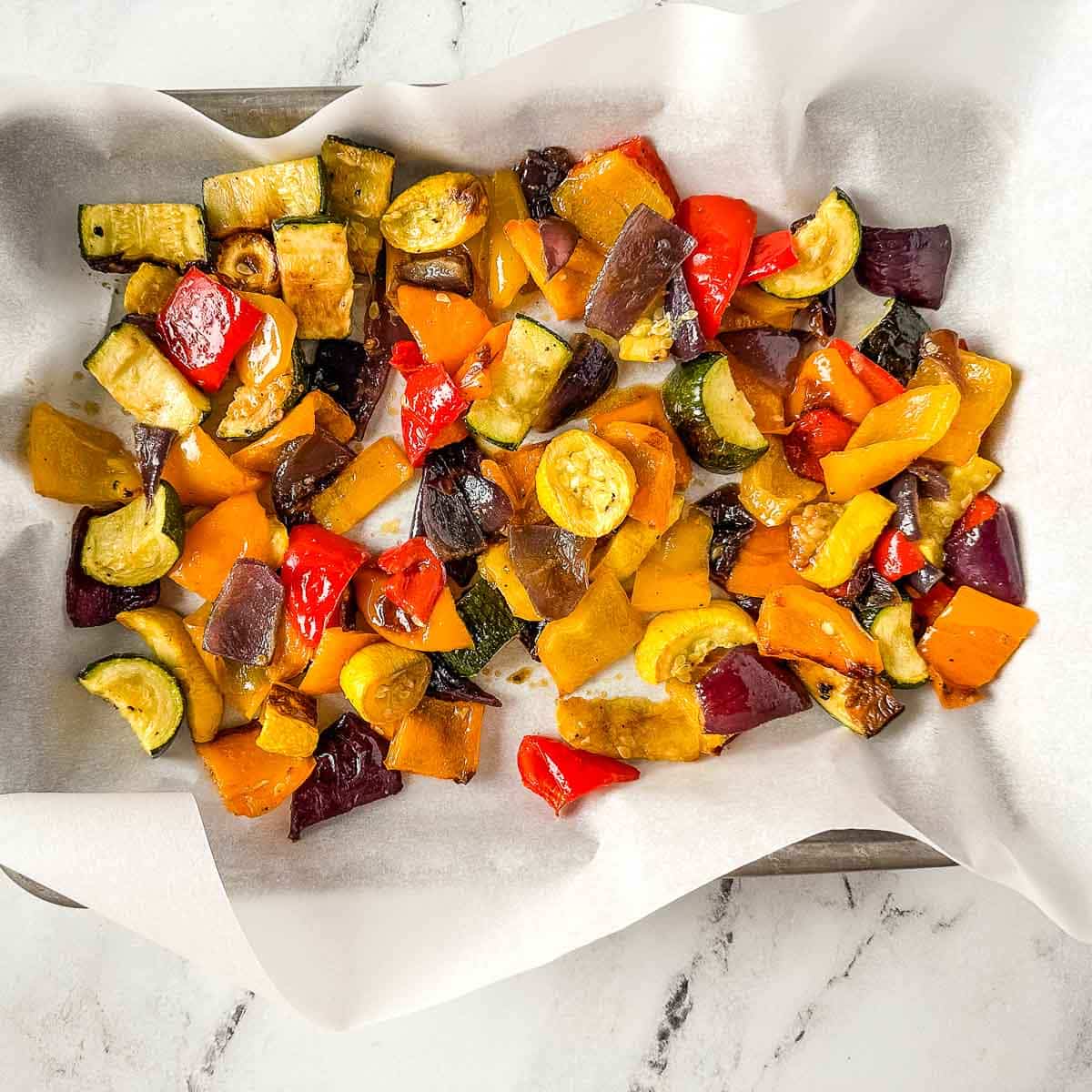 This process will flash-freeze the veggies. Depending on the type of vegetable, it will take approximately two hours to freeze.
I like to be sure the vegetables are spaced out a bit on the baking sheet to ensure they are not frozen together, creating one large clump, and that they freeze more quickly.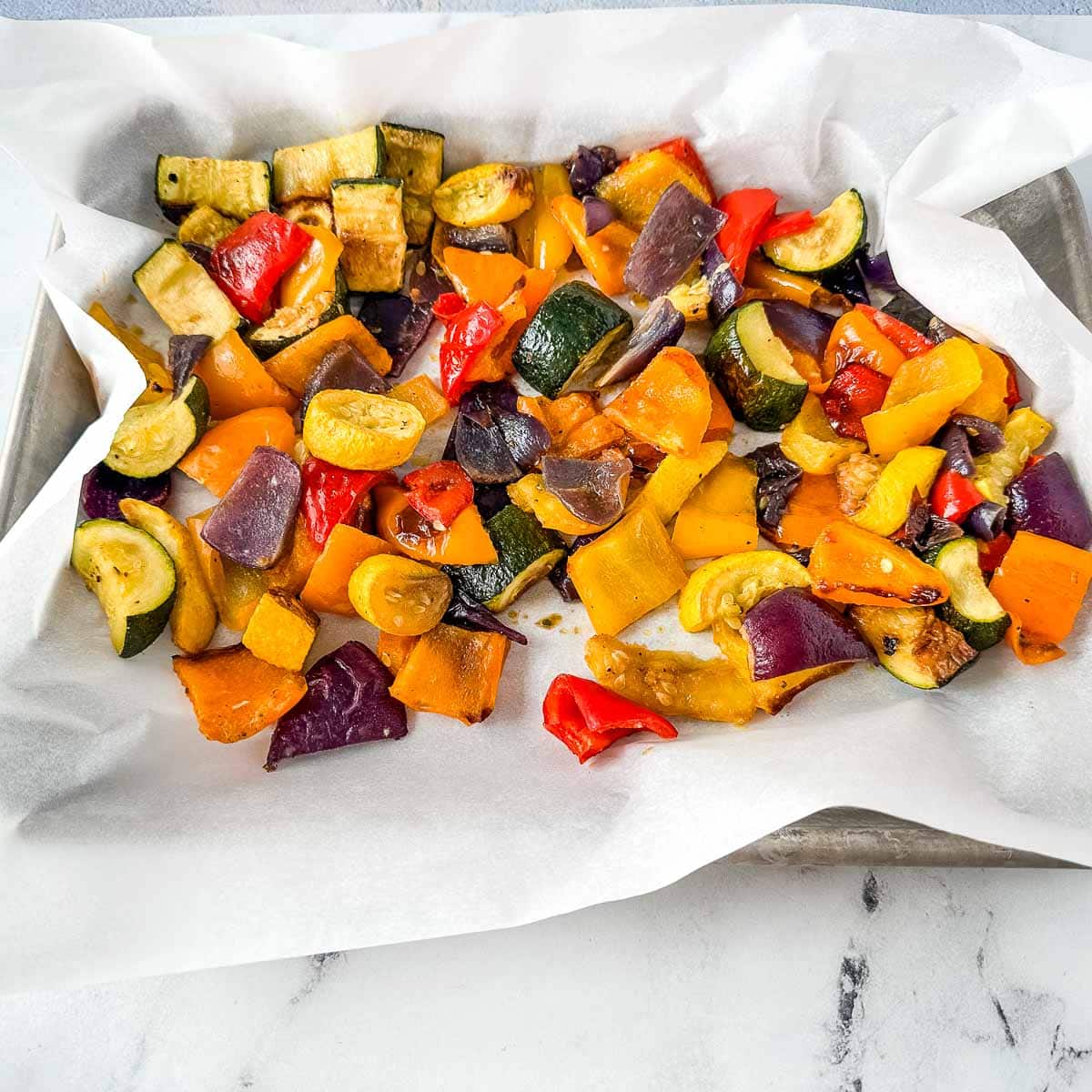 Storage
Freezing is a great way to store and preserve roasted vegetables when frozen correctly.
Once frozen, they can be stored in an airtight container (that's freezer safe) to ensure that the vegetables avoid freezer burn.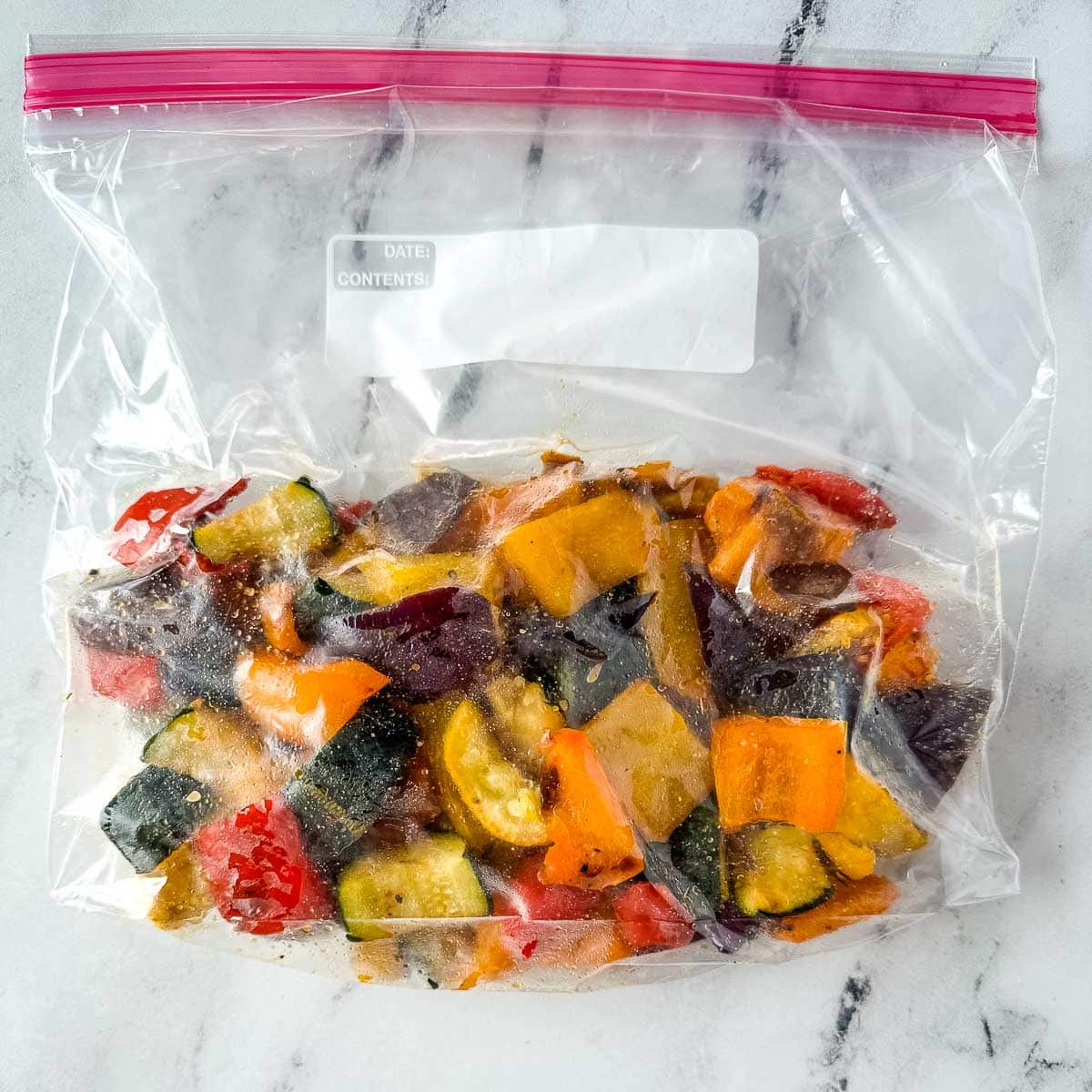 Using a freezer bag and laying the vegetables flat is my favorite way to save space when storing. Make sure to remove as much air in the bag as possible.
Roasted vegetables last in the freezer for a good 6 months.
Reheating Frozen Vegetables
To reheat frozen roasted vegetables from the freezer, remove the frozen vegetables from the freezer and place in the refrigerator overnight.
Moisture may accumulate as the vegetables defrost. Drain the excess water or they may become mushy or soggy.
Do not refreeze roasted veg after thawing.
Defrost roasted vegetables should last for 3 to 4 days in the fridge. However, just thawing in the fridge overnight before use will produce fresh-tasting vegetables with superior texture and flavor to those that sit for a long time.
If you're planning to eat the frozen vegetables as they are, you can reheat them in the oven.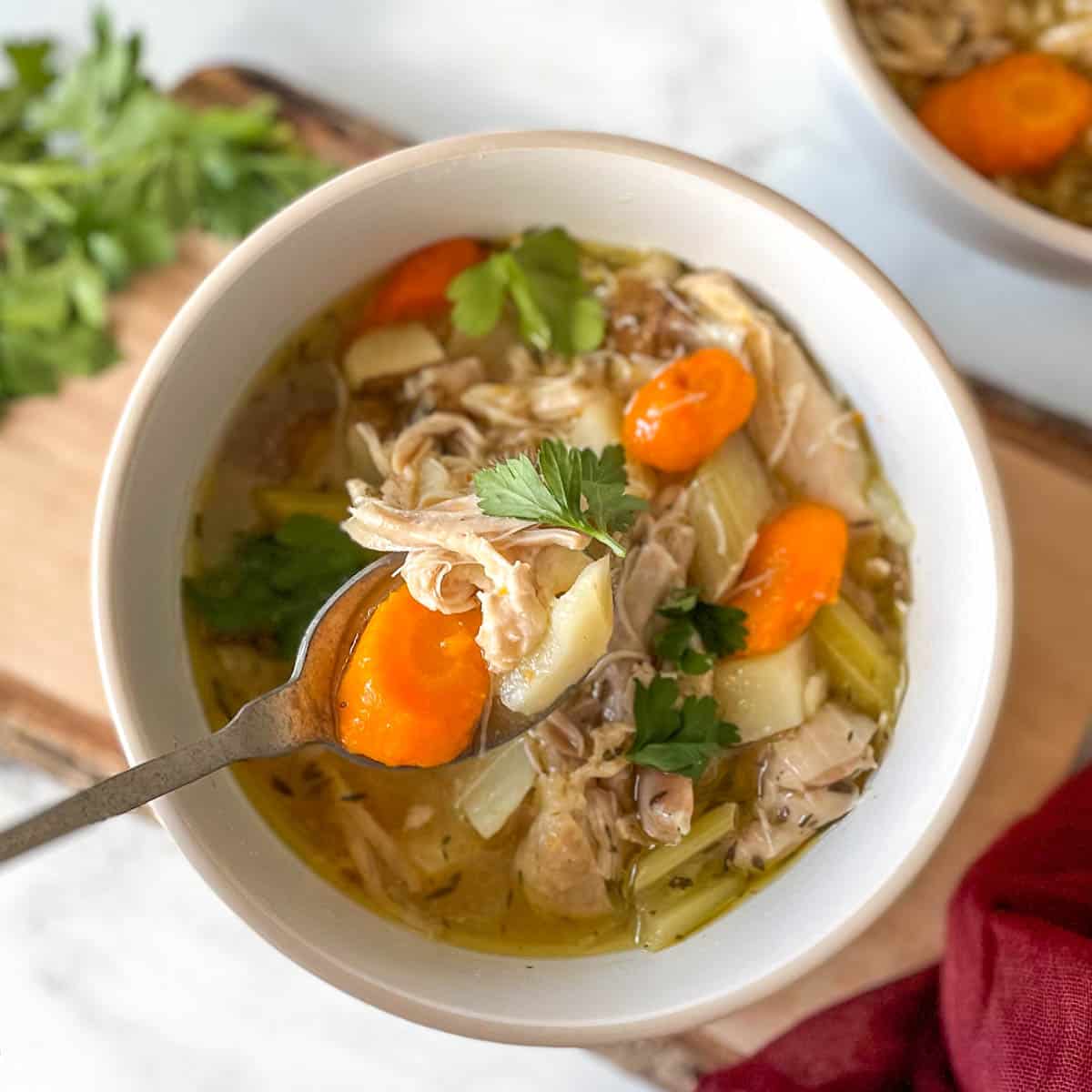 However, be aware that the texture of the produce may be altered and less appealing. Instead, I recommend adding leftover roasted vegetables to something like soups or stews where you will not notice a change as much.
Recipes for Frozen Veggies
Here are some wonderful frozen vegetable recipes to try!
Serve this Spicy Roasted Vegetables recipe with a protein of your choice, or meal prep and have it throughout the week with different meals.
These Roasted Cherry Tomatoes on the Vine are savory and sweet, accompanied by a few cloves of garlic that roast in their skin.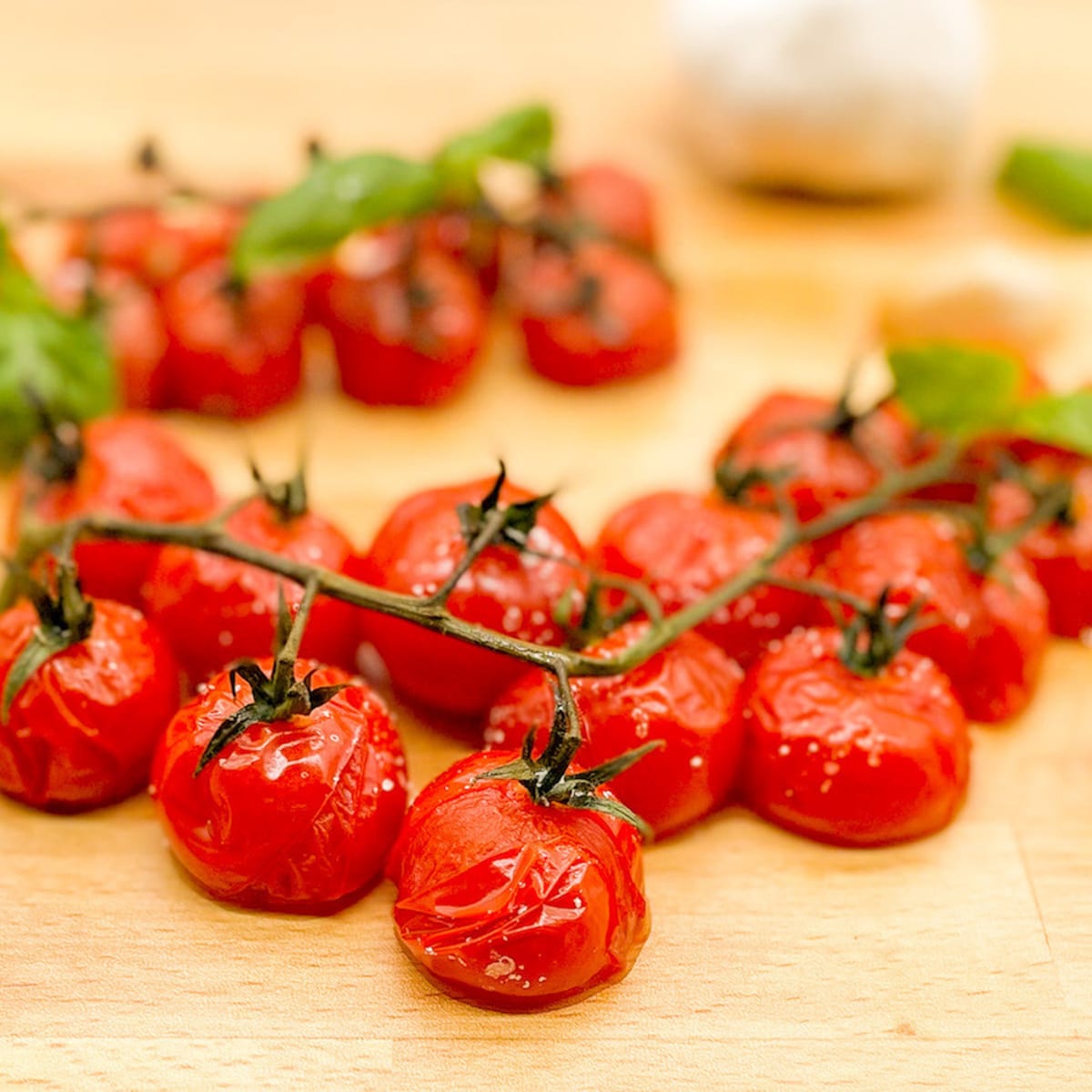 This Roasted Broccolini is a classic recipe that pairs well with so many dishes. You can add it to pastas and salads, too!
Roasted Asparagus and Brussels Sprouts is another versatile choice, simply seasoned with olive oil, salt, and pepper. This is a recipe where the vegetables have different baking times, so you'll need to remove the pan midway and add the other vegetables.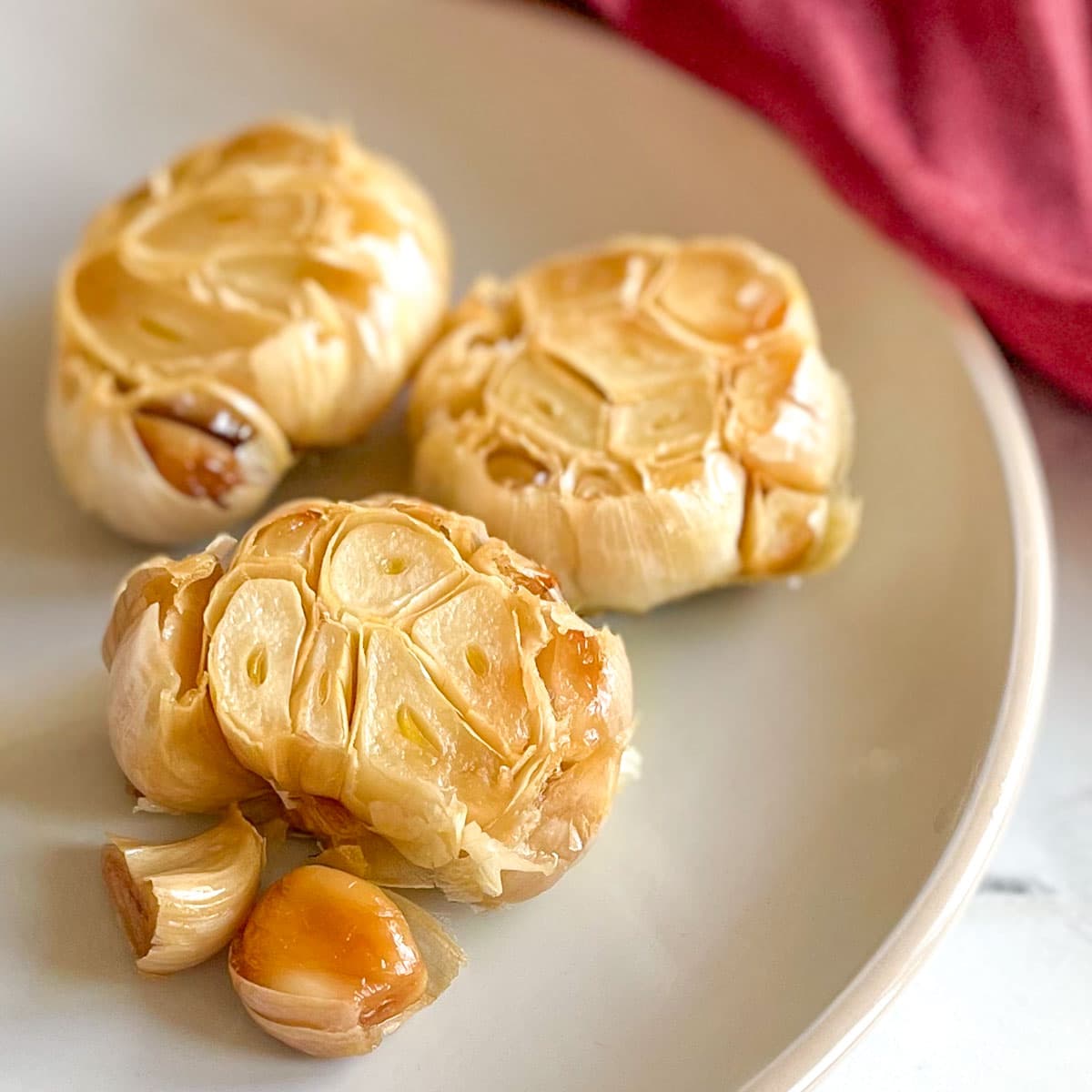 Serving Roasted Garlic is always a treat. It can be added to plate of appetizers with bread, cheese, and meats, or rubbed on roasted vegetables and proteins. It's also wonderful mixed into sauces, soups, dressings, and aioli.
Air Fryer Fingerling Potatoes and Crispy Air Fryer Smashed Potatoes, while cooked in the air fryer rather than the oven, can be handled similarly when frozen. The same goes for these Roasted Tomatoes in the Air Fryer.
How to Serve
Adding roasted vegetables is a great way to add color, flavor, and nutrients to your meal.
You can use roasted vegetables in so many different applications. Have roasted vegetables as a side dish alongside a protein of your choice, like this Cast Iron Chicken.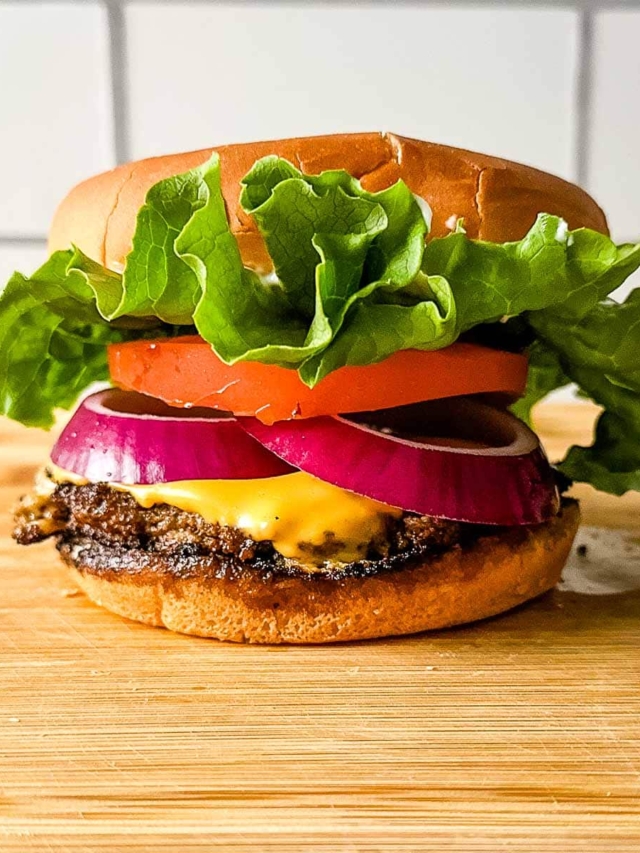 They're great with sandwiches, wraps, and burgers, like this Turkey Smash Burger, or seafood, like this Furikake Salmon. Ranchera Meat (Carne Asada) is another favorite!
You can also incorporate vegetables in soups, bowls, salads, and stews. This Instant Pot Chicken Stew would be lovely with some added veggies, as would this Warm Grain Bowl with Goat Cheese and Greens.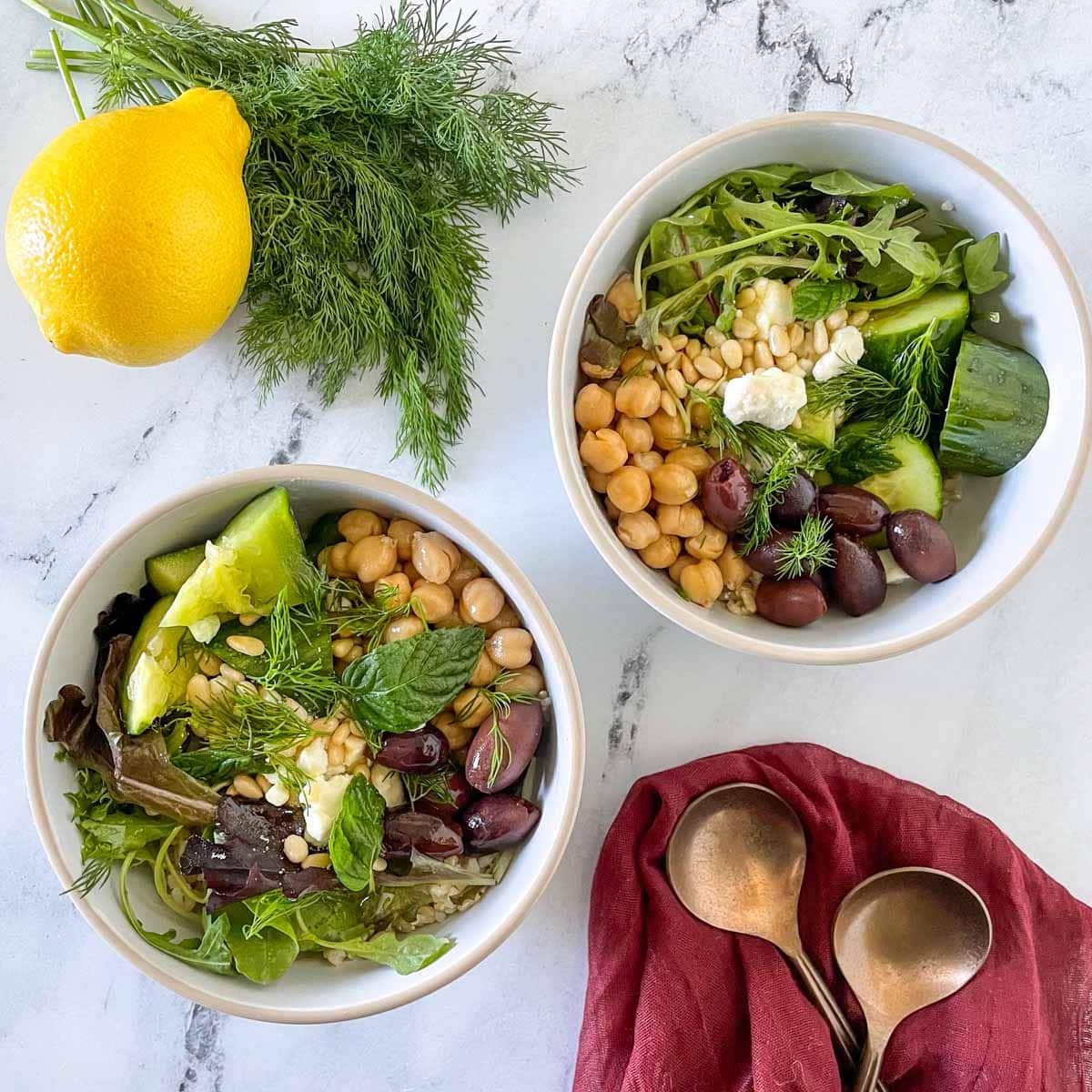 Try them over your favorite grains, like couscous, pasta, quinoa, or rice, too. This guide on How to Cook Perfect Brown Rice is super helpful!
Conclusion
With the simple steps outlined in this article, you can roast and freeze vegetables anytime. Pairing similar vegetables (like vegetables with a high water content) is a good idea, as it allows them to cook uniformly.
Once the vegetables have been roasted, the most effective method for freezing is to flash freeze.
It's best to store them in airtight containers in the freezer for up to 6 months. When defrosting, remove moisture as necessary to avoid soggy vegetables, and utilize the vegetables within 3 to 4 days.
To avoid a bite of mushy veggies, try adding them to a soup or stew instead. And remember, don't re-freeze your defrosted vegetables, as the flavor and texture will be unpleasant.
Finally, keep in mind that the texture of the vegetables may have changed during the freezing process.