From fruity and mild to spicy and smoky, there are so many options to choose from when exploring the world of salsa. This article will examine seven of the most popular styles of salsa, provide examples of recipes to try, and offer ideas for serving different types of salsa.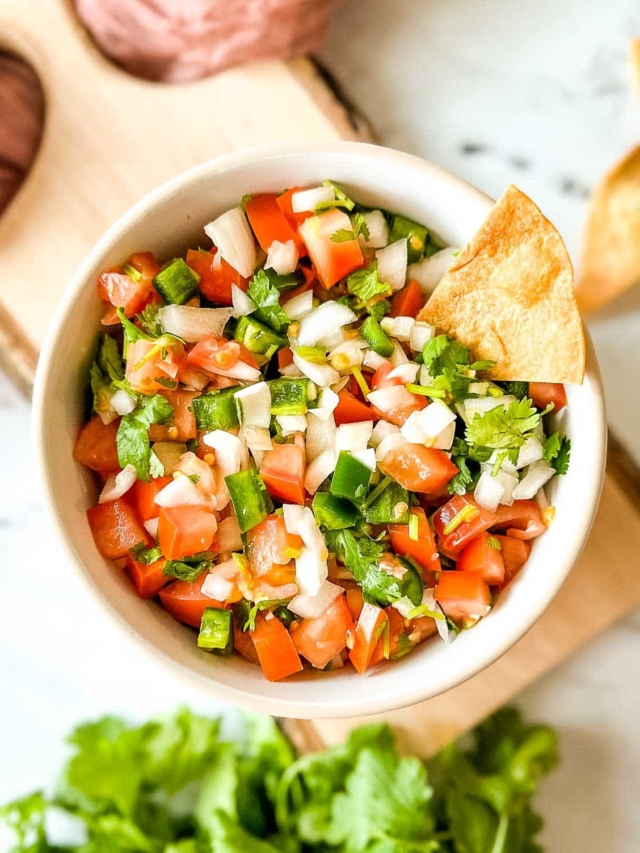 Types of Salsa
Salsa is a versatile and flavorful condiment that has become a staple in many cuisines around the world. Originating in Mexico, salsa can incorporate a variety of cooking methods and ingredients, each with a unique blend of ingredients and spice levels.
1. Pico de Gallo
Pico de gallo is a salsa made entirely from fresh ingredients. Raw tomatoes, onion, jalapeño, lime juice, and cilantro are the hallmarks of this traditional salsa.
There are endless variations on this base recipe, including the addition of fresh fruit, like mango or pineapple, or fresh savory ingredients like bell peppers, jicama or beans. Ají, the Colombian-style fresh salsa with hot peppers, lime juice, cilantro and tomato, is another delicious variation on traditional pico de gallo.
"I love making hearty salsas that can double as sides for a meal. Adding beans or fresh crunchy vegetables like jicama makes this easy. Lately, both pineapple habanero salsa and mango black bean salsa have been on rotation in my house. They both go great with anything off the grill."

—Gina Matsoukas, Running to the Kitchen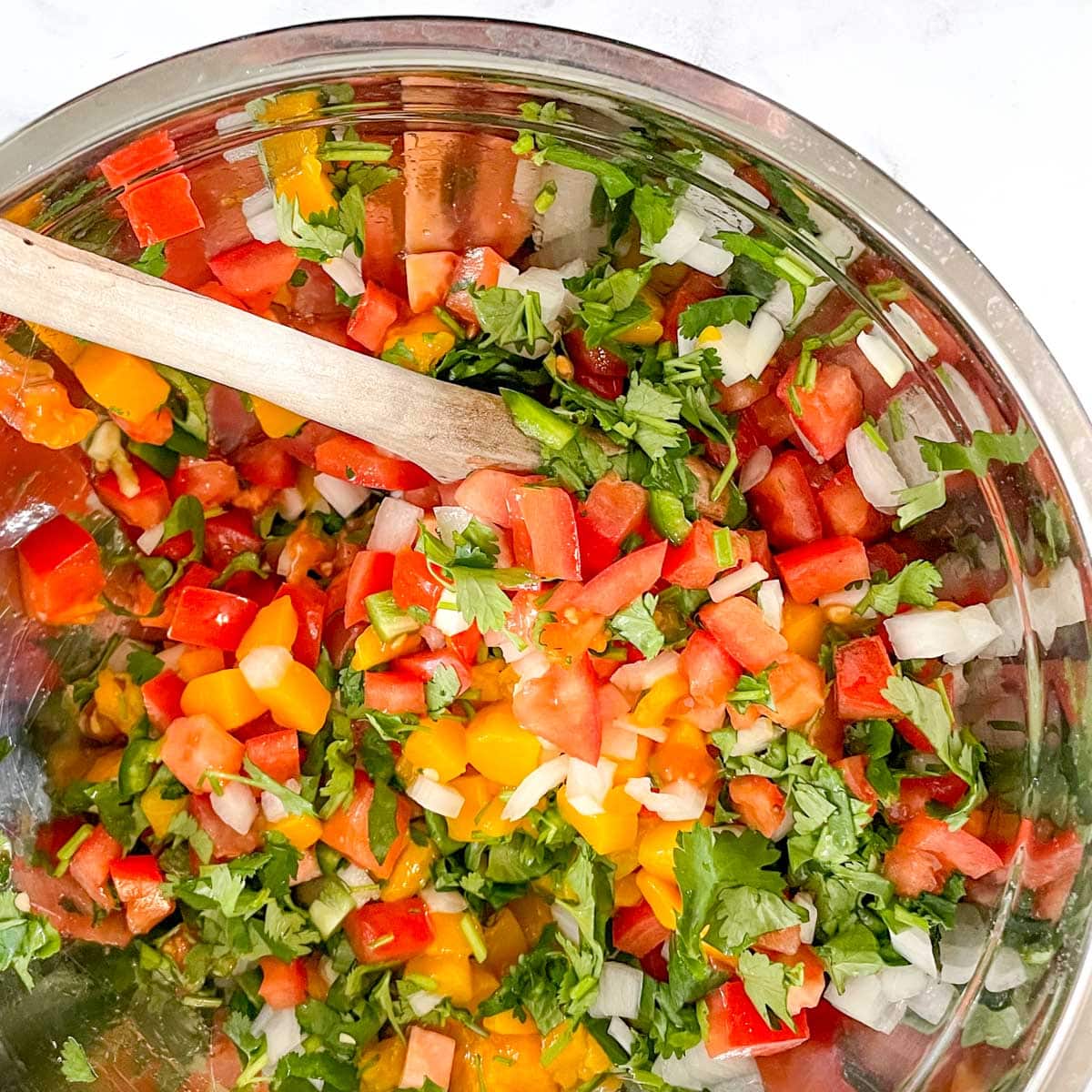 Grilled meat, fish and vegetables are perfect pairings with pico de gallo.
2. Salsa Roja
Salsa roja is a general term including all varieties of blended red salsa. The difference between salsa roja and the salsa taquera listed below lies in the handling of the chiles. Salsa roja uses fresh chiles whereas salsa taquera uses roasted chiles.
While typically made with fresh ingredients, salsa roja also includes salsas made with prepared ingredients.
"I always keep two things on hand for surprise guests: a bag of tortilla chips and the makings for a quick blender salsa from canned tomatoes. It's a classic everyone loves and is so easy to whip up in the blender."

—Susannah Brinkley Henry, Feast + West
3. Salsa Taquera
Salsa taquera is one of the most popular types of salsa. Translating to "taco shop salsa," this variety uses a roasted tomato, chile (typically chile de árbol), onion and garlic base. Often, it also includes fresh lime juice and cilantro.
It is most commonly used for a dip with tortilla chips but is also excellent spooned over many of your favorite Mexican dishes, like enchiladas, a dish of corn tortillas wrapped around a savory filling such as shredded chicken or cheese and topped with a savory sauce.
4. Salsa Verde
Salsa verde is typically made with roasted tomatillos, onions and chiles. It is a bright and acidic green sauce that's excellent for contrasting rich meaty or cheesy dishes.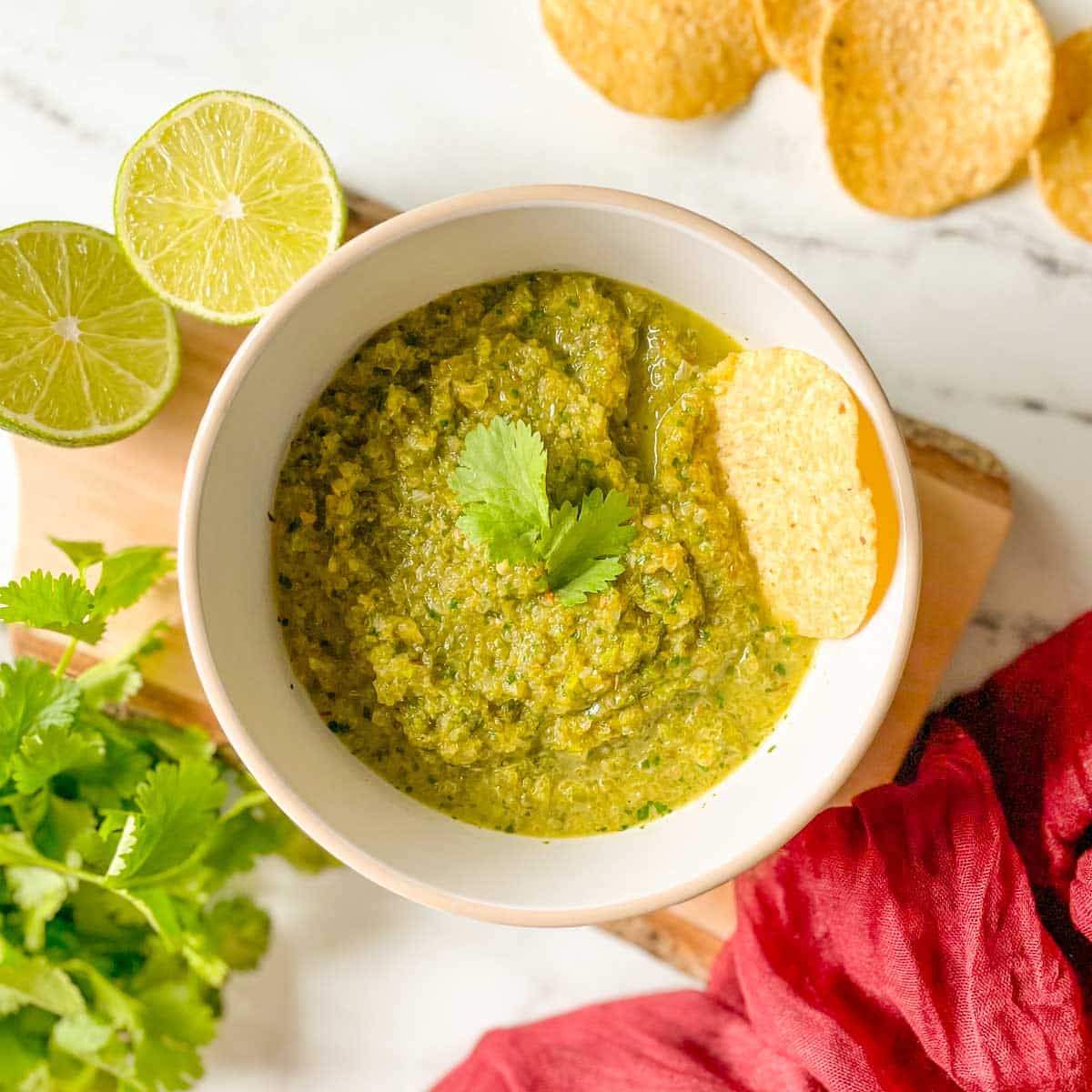 "Salsa verde is the perfect choice for when you want to provide a pop of freshness and zing that serves as a nice diversion from the usual salsa fare. I love to serve it with tortilla-based dishes like tacos or quesadillas, but it's equally delicious served over simple white rice or scrambled eggs."

— Kristen Wood, MOON and spoon and yum
5. Salsa Ranchera
Salsa ranchera is made from roasted tomatoes, jalapenos or serrano peppers, onion and garlic. It's a blended salsa that's often served with tortilla chips or as a topping for a variety of Mexican dishes like huevos rancheros, a fried egg dish served with tortillas and salsa.
This fire-roasted salsa can call for sugar to balance the acidity and heat. This sweetness can also come in the form of roasted tropical fruit, like in a pineapple habanero salsa or a mango habanero salsa.
6. Salsa de Aguacate
This one is for the avocado lovers. Salsa de aguacate is a lightly seasoned, smooth salsa made from avocado, lime juice, cilantro, garlic and a bit of water to achieve a mildly flavored and velvety mixture.
This salsa is best when served with strongly flavored main dishes, acting as a creamy component to balance out the bold taste. It's great with carne asada, or steak that's been marinated in a variety of citrus juices, chiles, garlic, cilantro and beer.
7. Salsa Criolla
Salsa criolla is a bit of a departure from conventional salsa and is more of a condiment than a sauce and includes sliced onions, vinegar, tomatoes, chiles, bell peppers, garlic, olive oil and fresh herbs.
It's usually served as a complement to a dish, such as grilled meats or tamales, a mixture of corn dough (masa) and filling steamed in corn husks.
Final Thoughts
Salsa encompasses a broad range of preparations. The term is most commonly associated with a combination of tomatoes, onions and peppers, and most include lime juice and cilantro. However, the base of a salsa can be anything from tomatoes to tomatillos to avocado.
Some salsas are strictly made with chopped fresh ingredients, like pico de gallo, while others may include a variety of blended and roasted components, like salsa ranchera.
Whether you're looking for a dip for chips, something to drizzle on your tacos or a more substantial accompaniment to a meal, the options are plentiful. Continue to explore the salsa recipes of different cultures and you will discover just how many unique and delicious combinations there are to try.
This article originally appeared on Food Drink Life.