This article will teach you how to freeze habanero peppers, the aromatic, floral, bright orange hot peppers 100 times hotter than jalapeños. Keep reading to find out the best way to preserve your crop of precious peppers, plus some ideas to use them!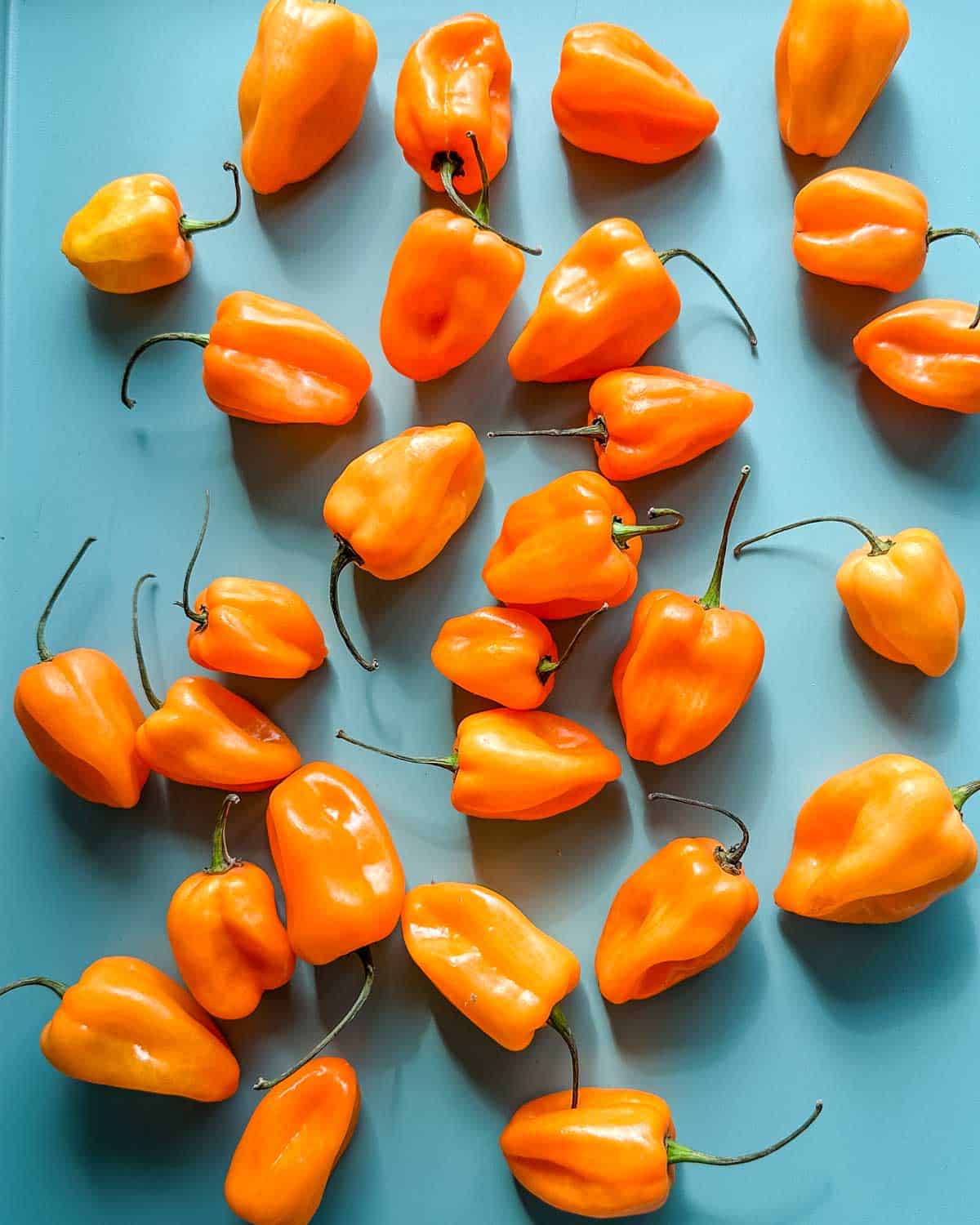 Jump to:
What are Habanero Peppers?
Spicy habanero peppers are small (¾ to 2 ½ inches long) and most commonly bright orange or red chili peppers. They can be found in other colors, such as yellow or purple. When they are unripe, they are green, and they change color as they mature.
Named the Guinness Book of World Records' hottest peppers in 1999, habaneros are extremely spicy. They have since been surpassed by the scorpion pepper and the Carolina Reaper.
Reaching 100,00 to 350,000 on the Scoville scale, habanero peppers are commonly used for hot sauce, salsa, and other spicy foods. A jalapeño, for reference, is rated 2,000 to 8,000 on the Scoville scale, and bell peppers are rated 0.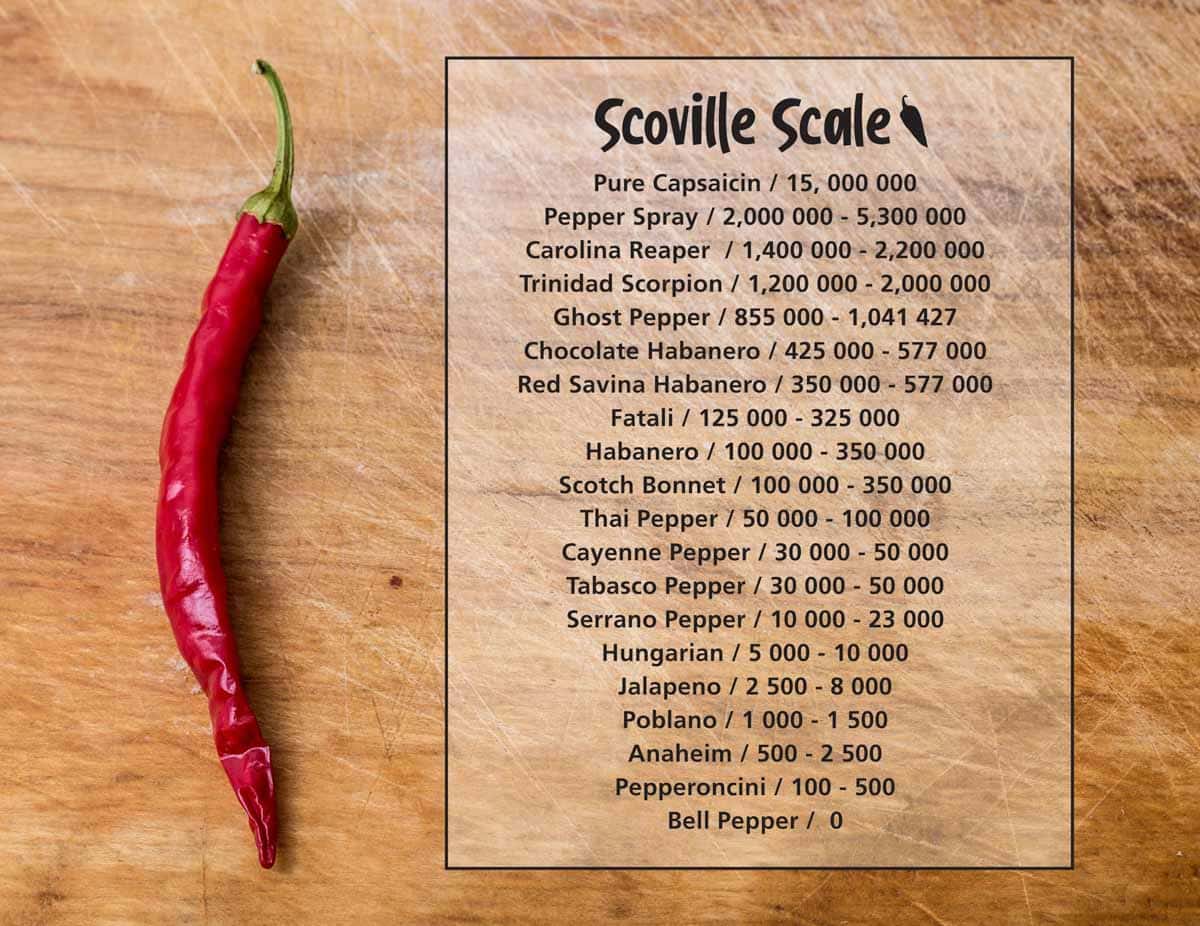 Habaneros are primarily produced on the Yucatan peninsula of Mexico, and also grow in really hot climates, like those of Costa Rica, Belize, and parts of the United States.
The name "habanero" comes from the Cuban city La Habana, or Havana, as it is known in English-speaking countries. It was given this name because it was once a common trade product in Cuba.
Similar Types of Peppers
Scotch bonnets and habanero peppers are often confused because they are quite similar. They are, in fact, two varieties of the same species, but have different pod types--that is, the exterior fruit of the pepper, and not the internal white membrane or seeds.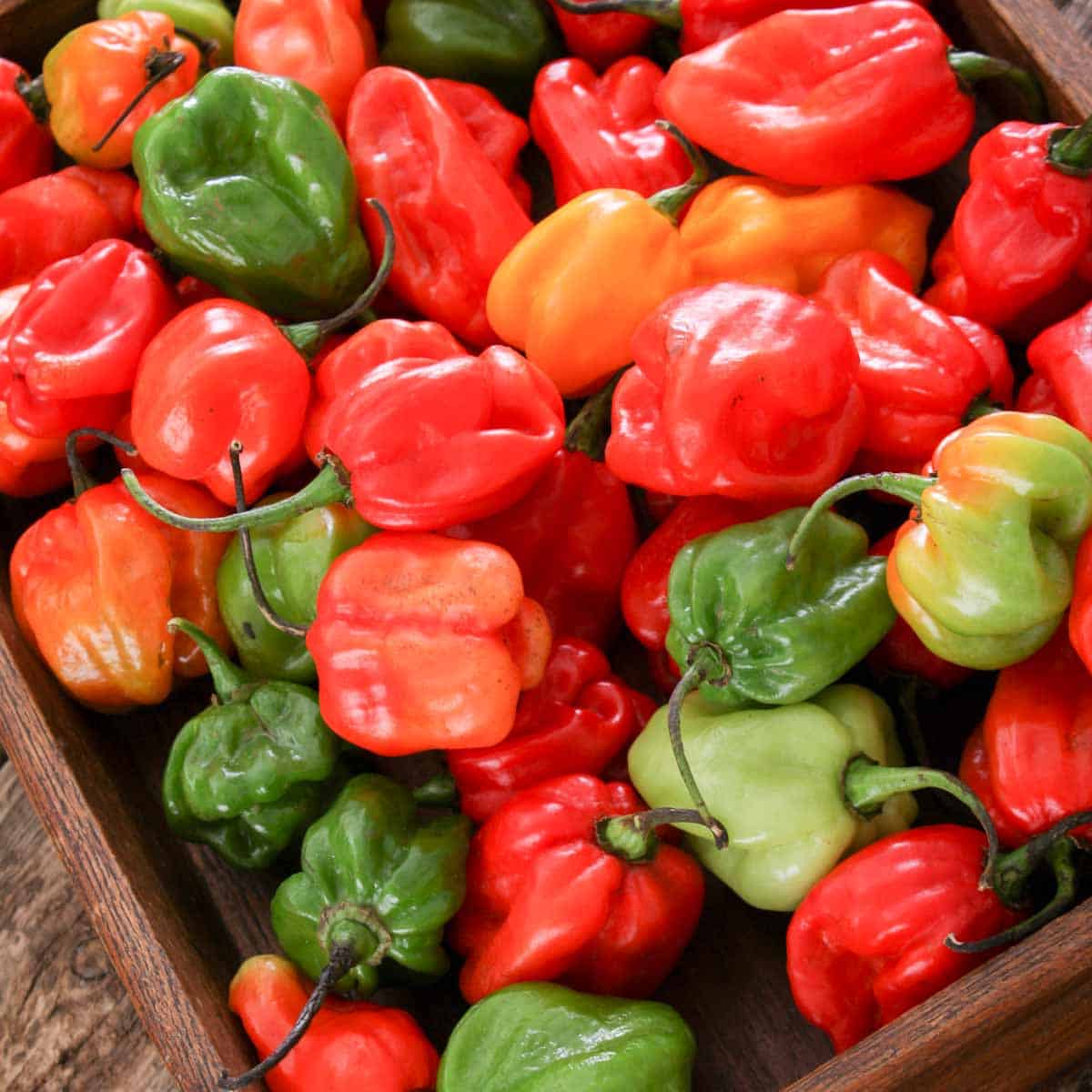 Because of this, the two peppers have a similar heat level, flavor, and thin, waxy skin, and can be used in similar applications.
If you are looking for other peppers similar in heat, but with a different flavor profile, try serrano peppers. It is far milder than a habanero pepper but spicier than jalapeños and commonly available at the grocery store.
How to Freeze Habanero Peppers
The shelf life of raw habanero peppers is, at max, about 2 weeks. If you have an abundance of fresh habanero peppers, freezing your peppers is the easiest way to preserve them.
Some suggest that you blanch your peppers prior to freezing them whole, but I see the best results when I freeze fresh habaneros.
Here are the 5 easy steps to follow:
Step One When freezing habaneros whole, it is a good idea to select only peppers of the best quality. Discard any peppers with brown spots, or signs of mold, damage, or rotting.
Step Two Remove the stems from your habaneros. You can pluck them directly off of the peppers using your fingers or a pair of tweezers. This will save space in your freezer bag to allow you to freeze more peppers at a time.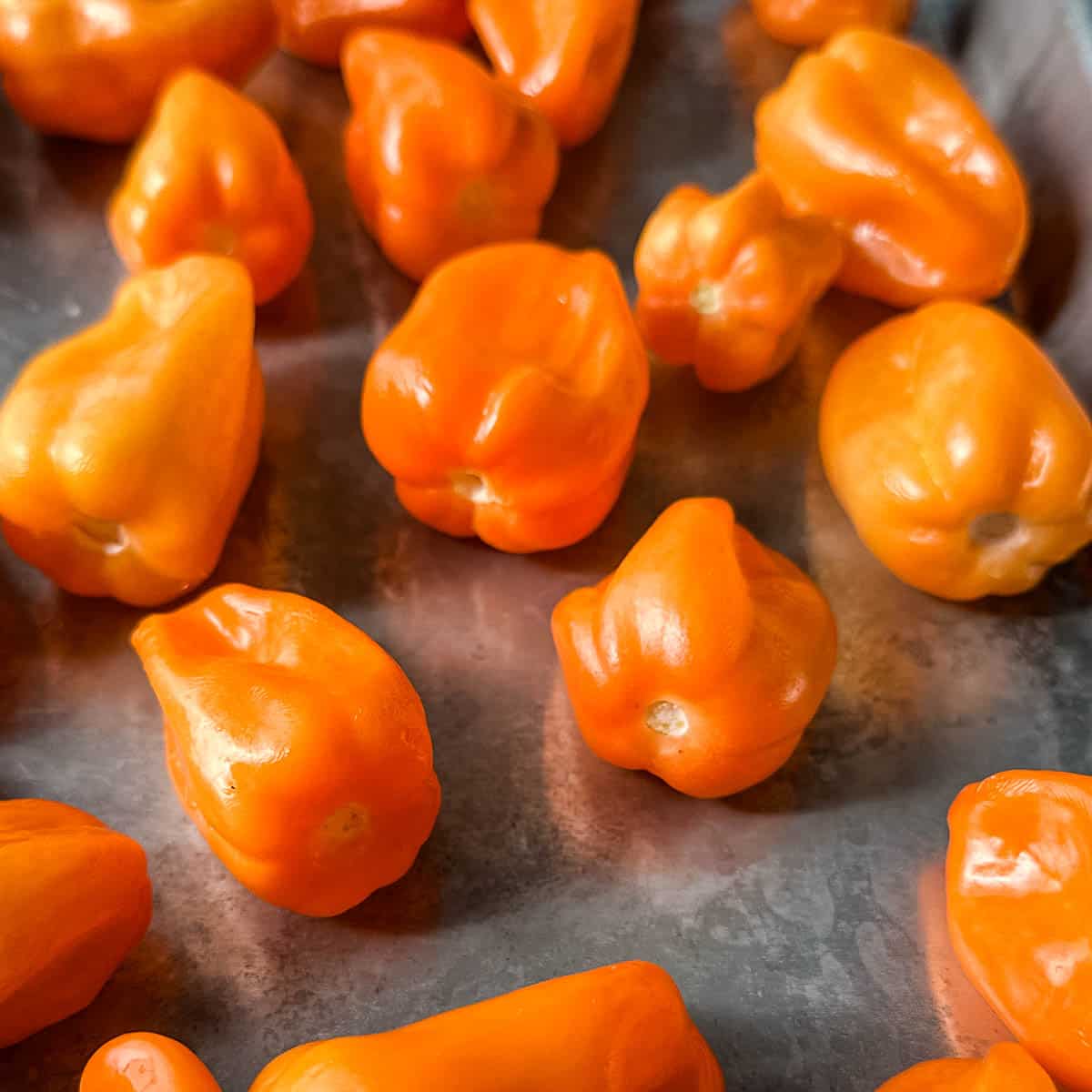 Step Three Clean them well under running water and be sure to pat them dry with a paper towel. You can wear gloves during this step to ensure you don't get any of the capsaicin on your hands and then accidentally on your face or in your eyes.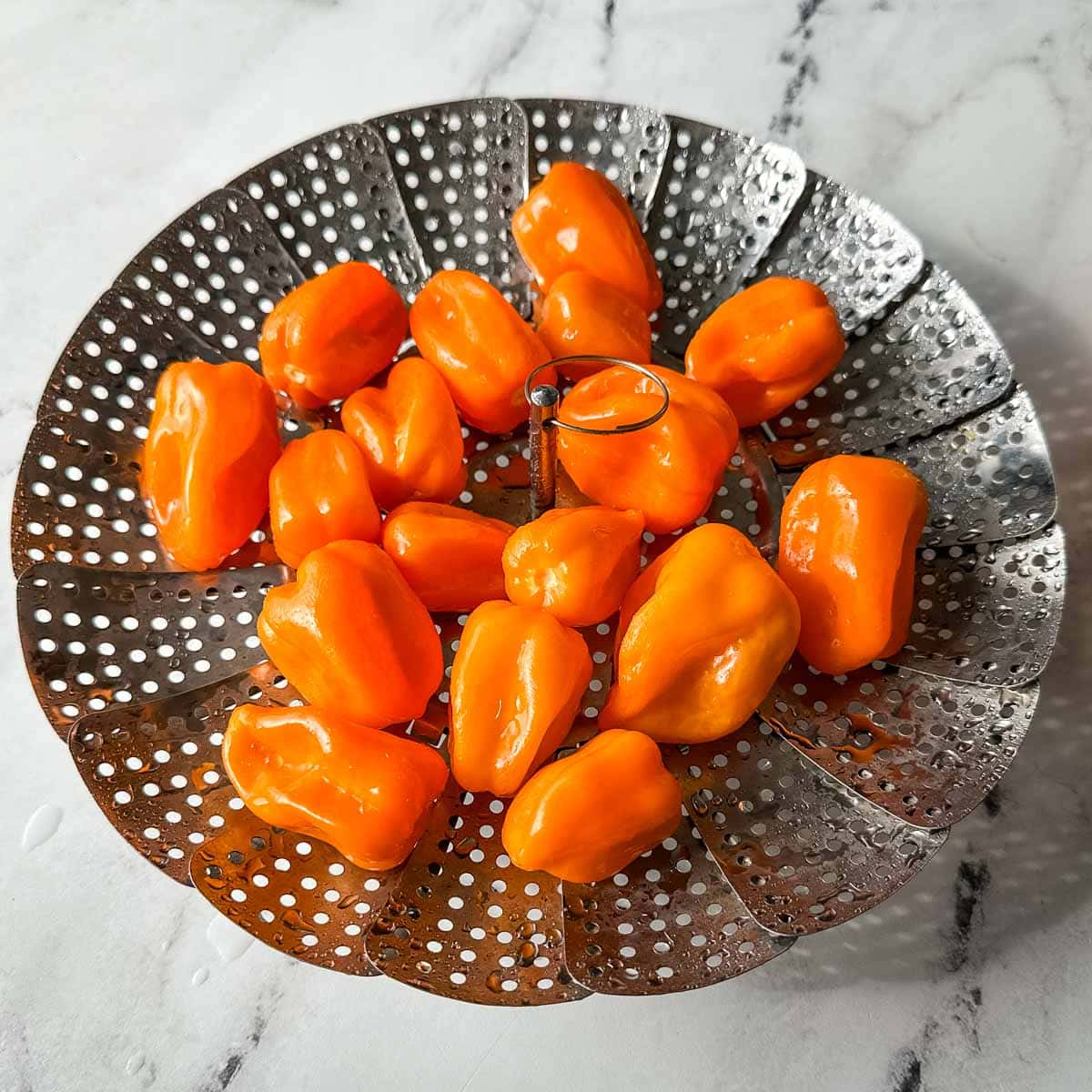 Step Four Once you've prepared them for the freezer, place the individual peppers in a single layer on a cookie sheet and freeze.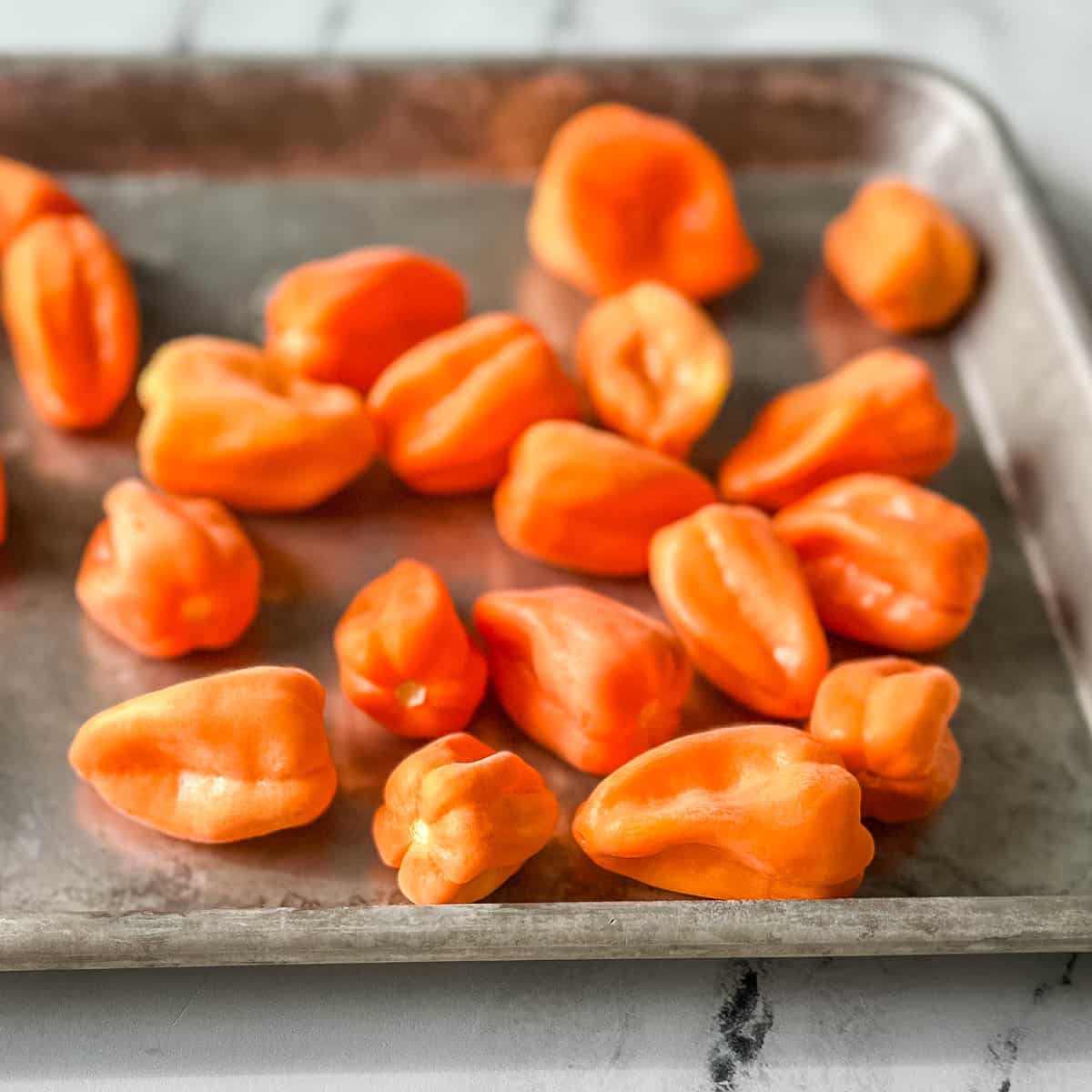 Step Five After they are fully frozen, store habaneros in a Ziploc freezer bag or other freezer-safe bags and remove as much air as possible to prevent freezer burn. You can do this with a vacuum sealer if you have one available.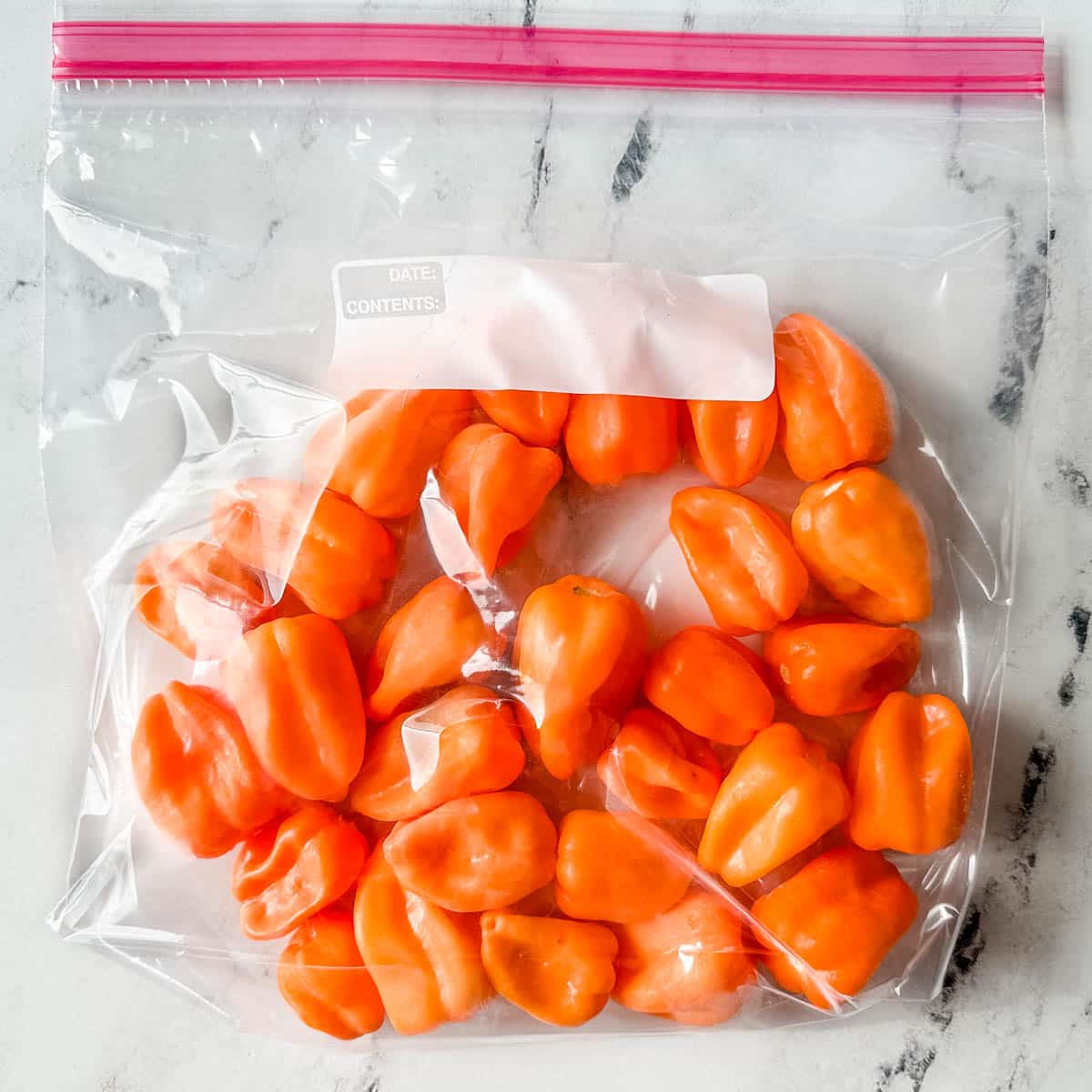 I find that these are the easiest methods to remove air from a plastic bag.
Other Methods of Preserving Habanero Peppers
Try pickling habanero peppers. This recipe for pickled serrano peppers will translate well to pickled habaneros.
You can dry habanero peppers for use later as well. If you have one available, use a dehydrator. This is the easiest method.
If you do not, first wash and dry them thoroughly.
Slice the peppers into thin slices or into quarters. Place the pepper slices and/or cut peppers on a cooling rack on top of a baking sheet and place in an oven preheated to 140°F for about 4 hours.
Once the peppers are completely dry, remove them from the oven and allow them to cool before storing them in an airtight container or bag until ready to use.
Storage and Reheating
As with most produce, frozen hot peppers will last a long time. But we've all had that one bag of frozen veggies forgotten in the recesses of the freezer that became completely freezer-burned even though the bag was sealed.
I recommend you freeze peppers for up to a year before use.
There are 3 methods for using frozen habanero peppers:
Defrost in Refrigerator When you plan to use the peppers, thaw the whole peppers in the refrigerator overnight.
Defrost at Room Temp Leave the frozen peppers on a plate at room temperature until they have defrosted. There will be moisture present from the thawing, so be sure to pat them dry before using.
Straight from the Freezer If you plan on using them straight from the freezer, I recommend cooking the habaneros. Simply add the peppers directly to the dish without thawing.
I do not recommend you refreeze habaneros, so just defrost as many peppers as you're planning to need at any given time.
Remember that habaneros may have lost a bit of their kick during the freezing and thawing process. You can add an additional pepper to boost the heat if this is the case.
How to Use
Use in sauces and dips:
You can make a fiery habanero sauce, like this Pineapple Habanero Sauce. It's a bright, tangy, spicy homemade hot sauce I use on everything from grilled meats to eggs to salads.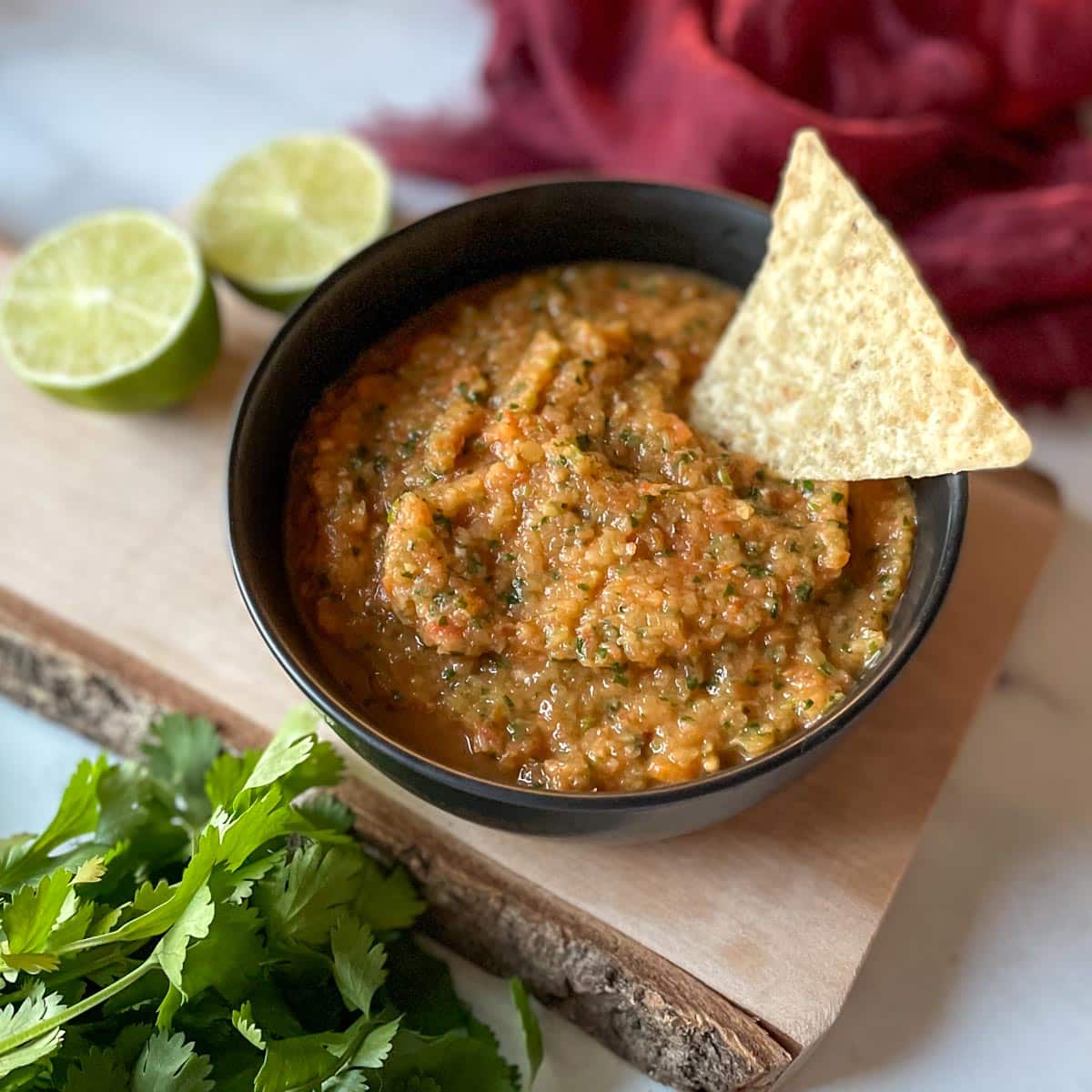 Try them in a salsa, like this Pineapple Habanero Salsa. The fresh peppers mellow when roasted with sweet pineapple, onions, and garlic, creating a perfect balance of sweet and heat!
Use in a cooked meal: