These spicy potato soft tacos come together quickly for an easy, delicious dinner! Crisp potatoes, fresh cabbage sprinkled with lime juice, bright chimichurri, and rich sour cream combine for a flavor combo everyone will love.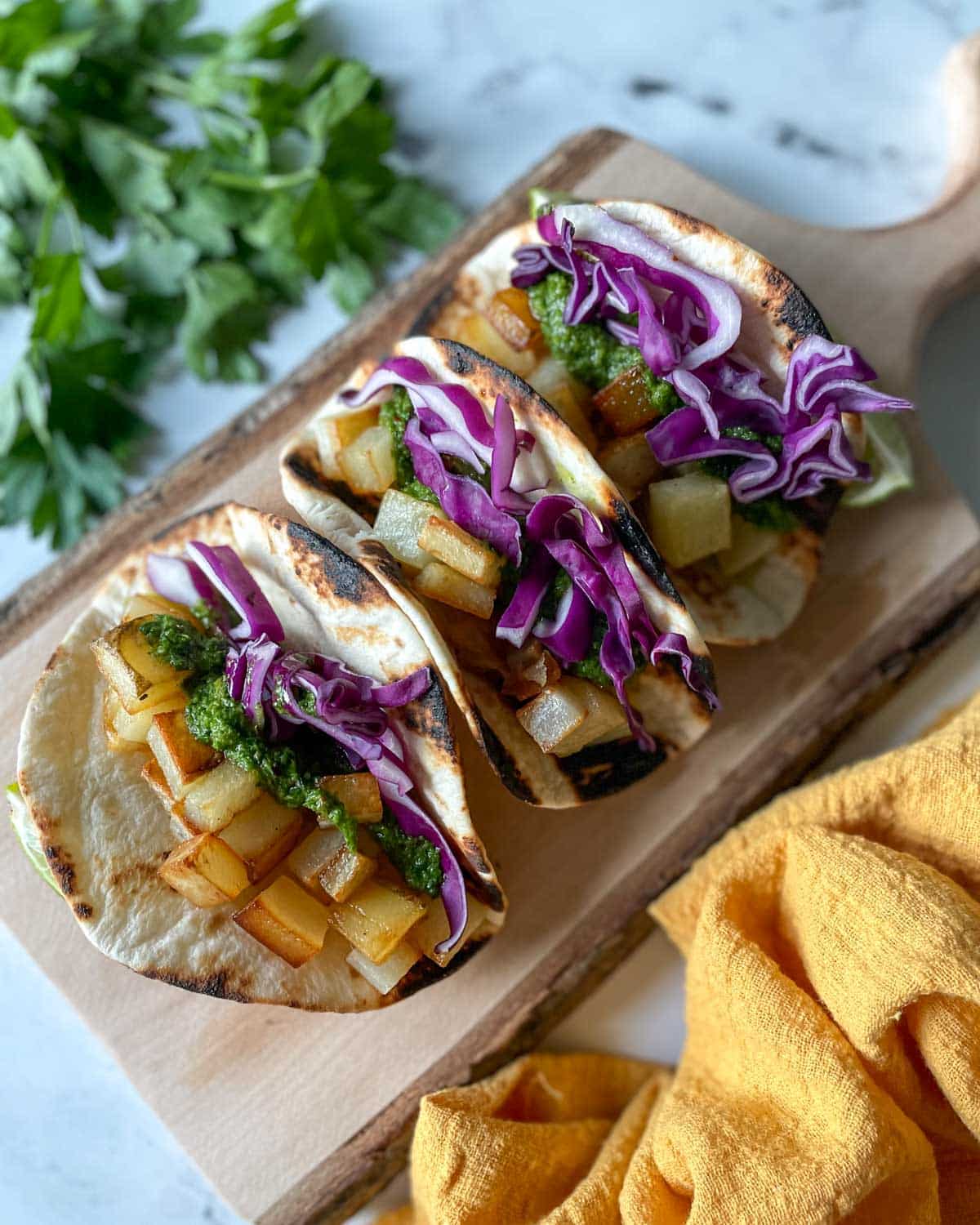 Jump to:
Why You'll Love This Dish
Growing up, my brother and I lived near a Taco Bell. I was always a huge fan of the spicy potato soft tacos - a menu item that unsurprisingly appeals to kids with its deep-fried potatoes and creamy sauce.
This rendition of spicy potato soft tacos skews a bit more sophisticated (see "grown up"), with potatoes pan-fried in olive oil, lightly charred tortillas, red cabbage dressed in fresh lime juice, and homemade chimichurri.
I also love to add a bit of sour cream (optional, but definitely recommended).
Chimichurri is a sauce made from fresh parsley, garlic, oregano, red wine vinegar, olive oil, and often red chili flake. It's incredibly easy to make and wakes up any dish with its bright, fresh, somewhat spicy flavor.
Ready in 35 minutes, these bold, flavorful tacos are sure to impress your family or guests.
Looking for more easy taco recipes? Try these blackened fish tacos or these slow cooker chicken tacos!
These samosas are another delicious spicy potato dish you'll want to try, too!
What You'll Need
Two Cloves Kitchen, as an Amazon Affiliate, makes a small percentage from qualified sales made through affiliate links at no cost to you.
Tortillas I used these flour tortillas in the "street taco" or mini soft taco size. They held up well to the fillings and charred nicely on the stovetop.
Potatoes I recommend using russet potatoes. You can peel the potatoes or not. My trick is to cut each rounded edge of the potato to create a cuboid (you know, a rectangular cube) to make it easier to cut uniform ½ inch pieces.
Olive Oil I always prefer a nice extra virgin olive oil.
Fresh Parsley Flat leaf/Italian or curly parsley is fine. I promise you won't be able to tell after its been through the food processor.
Fresh Garlic
Red Wine Vinegar Using one step up from the cheapest red wine vinegar is a good bet. I find that the taste of red wine vinegar stored in plastic bottles can degrade more quickly. You can always taste a bit on its own before adding it to ensure its still fresh.
Dried Oregano You can also use fresh oregano, but for this small amount, I'd feel inconsiderate asking you to buy a whole bunch at the grocery store. If you have it in your garden, though, by all means use it, and use a bit more than the recipe calls for!
Kosher Salt I buy this 3-pack of Diamond Crystal Kosher Salt and it lasts for a very long time. It's important to keep in mind that kosher salt will affect the flavor of your food differently—it is a different shape than table salt and sea salt, and delivers less "salty" flavor per teaspoon because it is less compact.
Chili Flake Adding a pinch of chili flake adds a lovely, subtle heat.
Sour Cream Optional, but recommended. You can absolutely omit if you are lactose intolerant or vegan (or, you know, just don't like it).
How to Make Spicy Potato Soft Tacos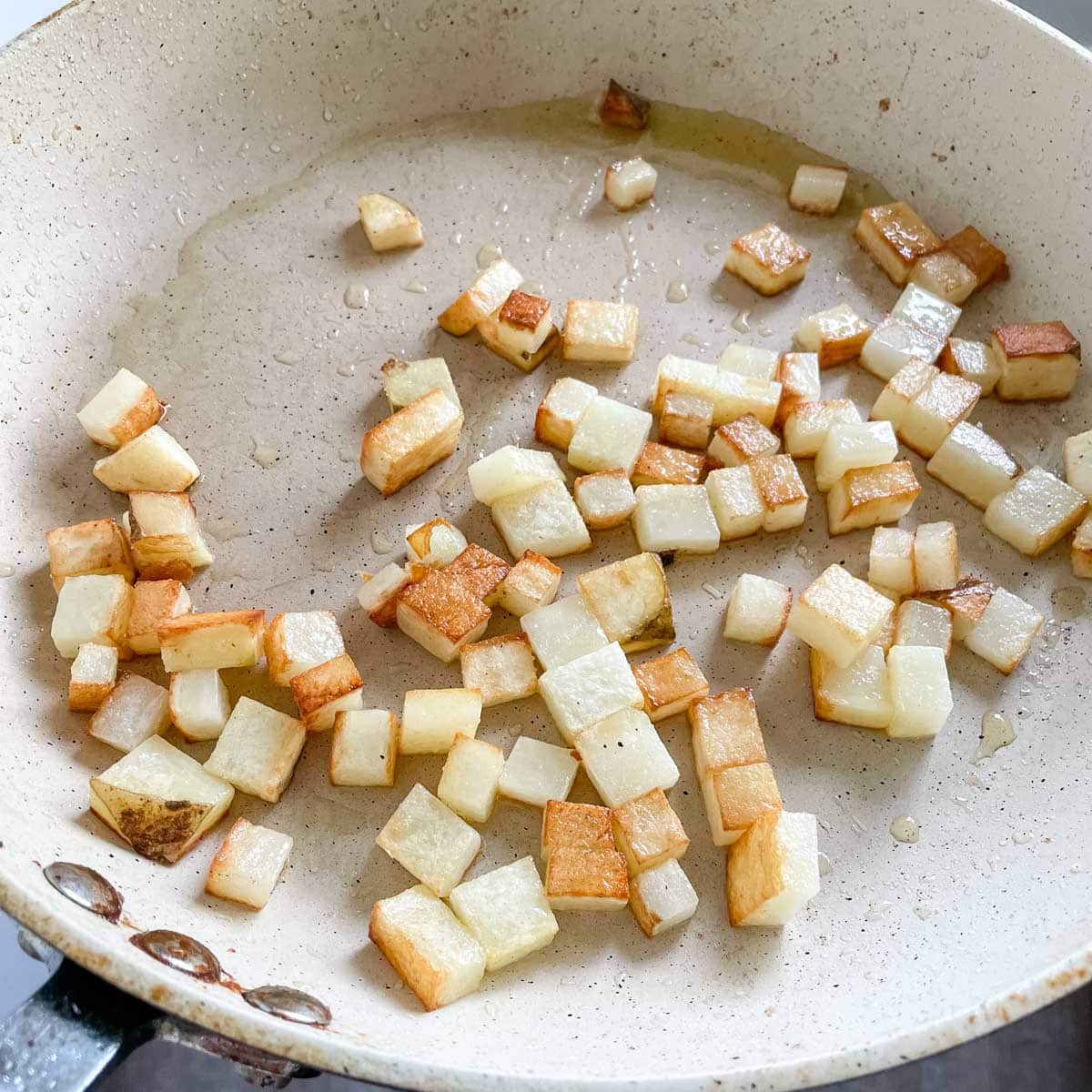 Step One Fry the potatoes.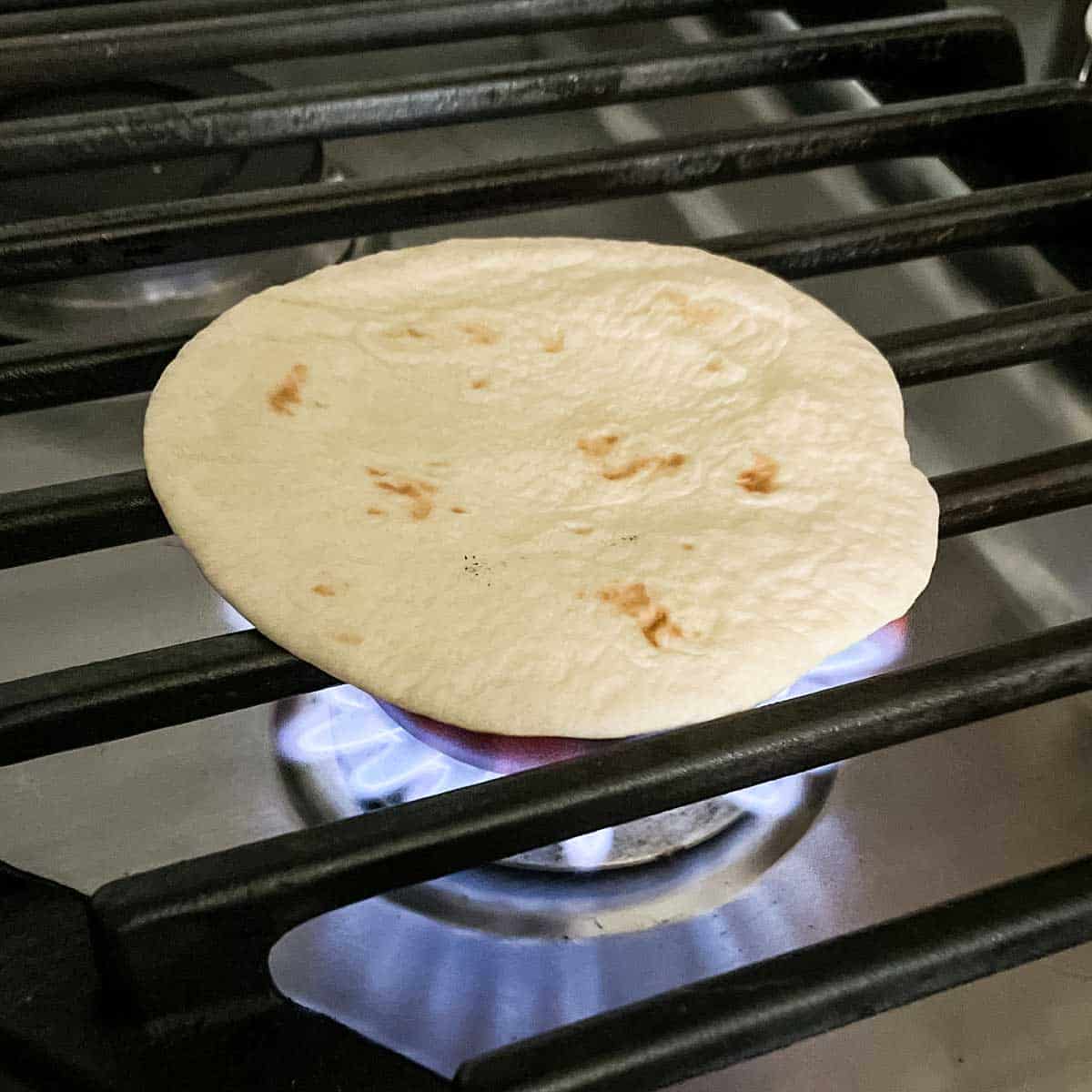 Step Two: Char your tortillas.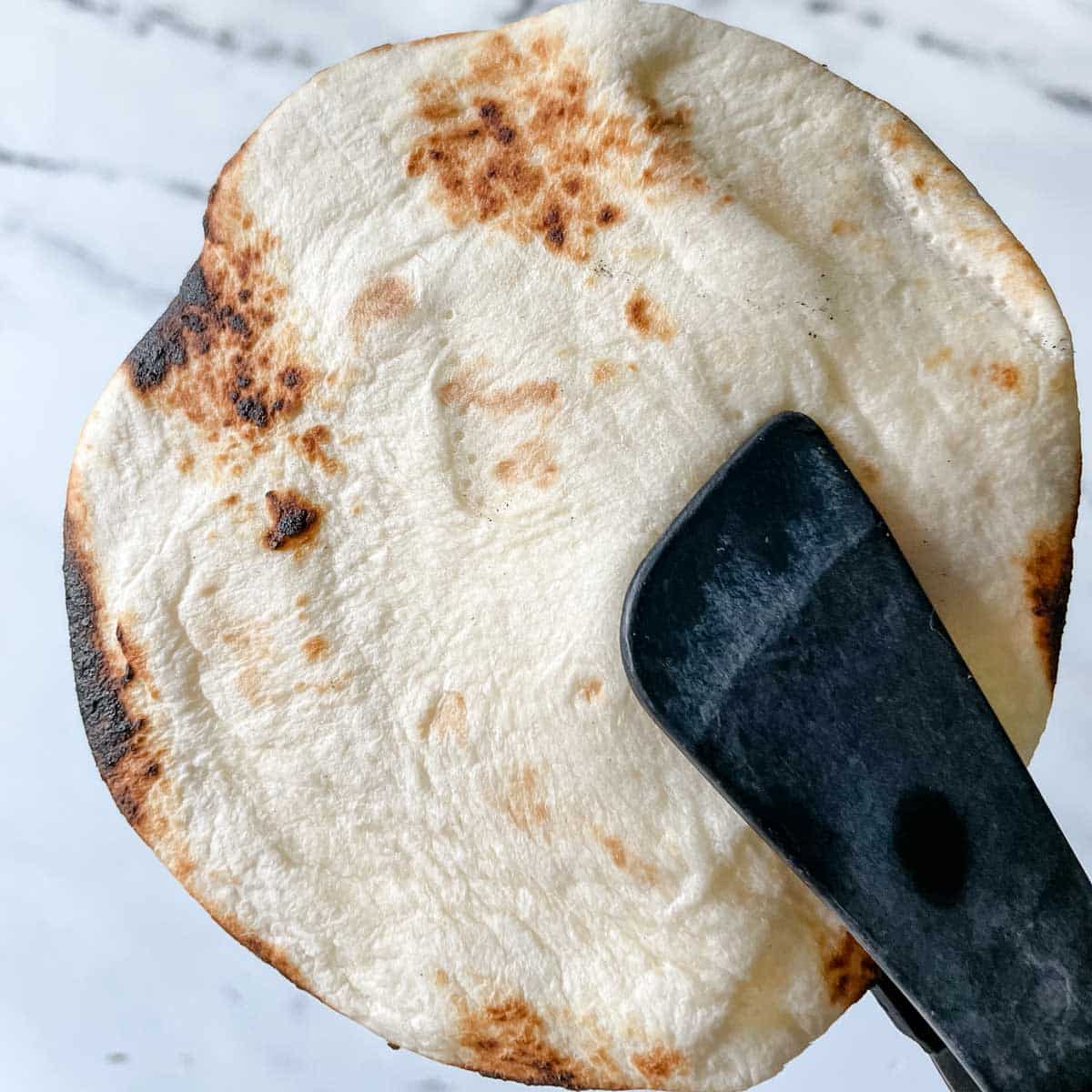 Step Three: Remove from the stovetop and set aside.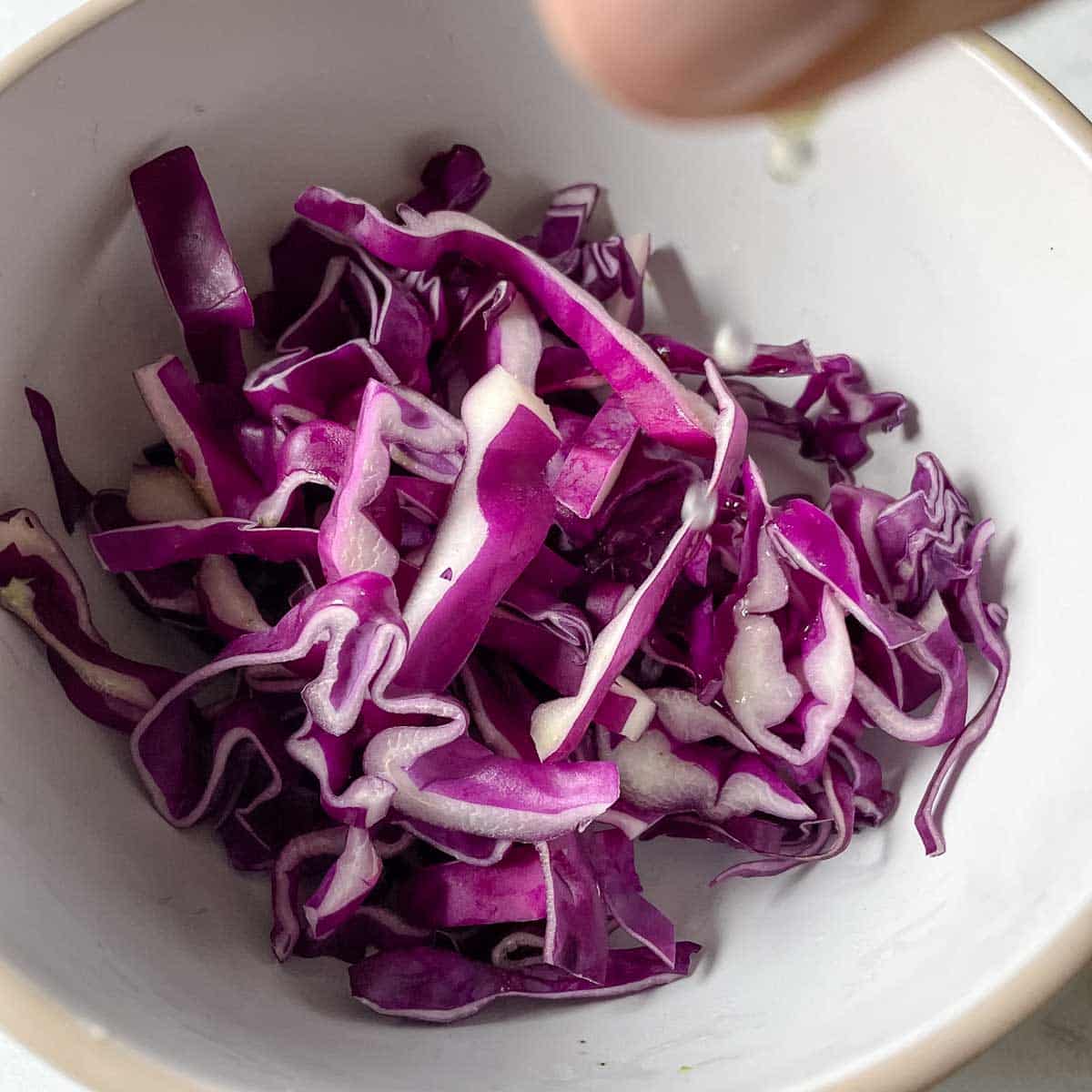 Step Four Dress your cabbage with lime juice.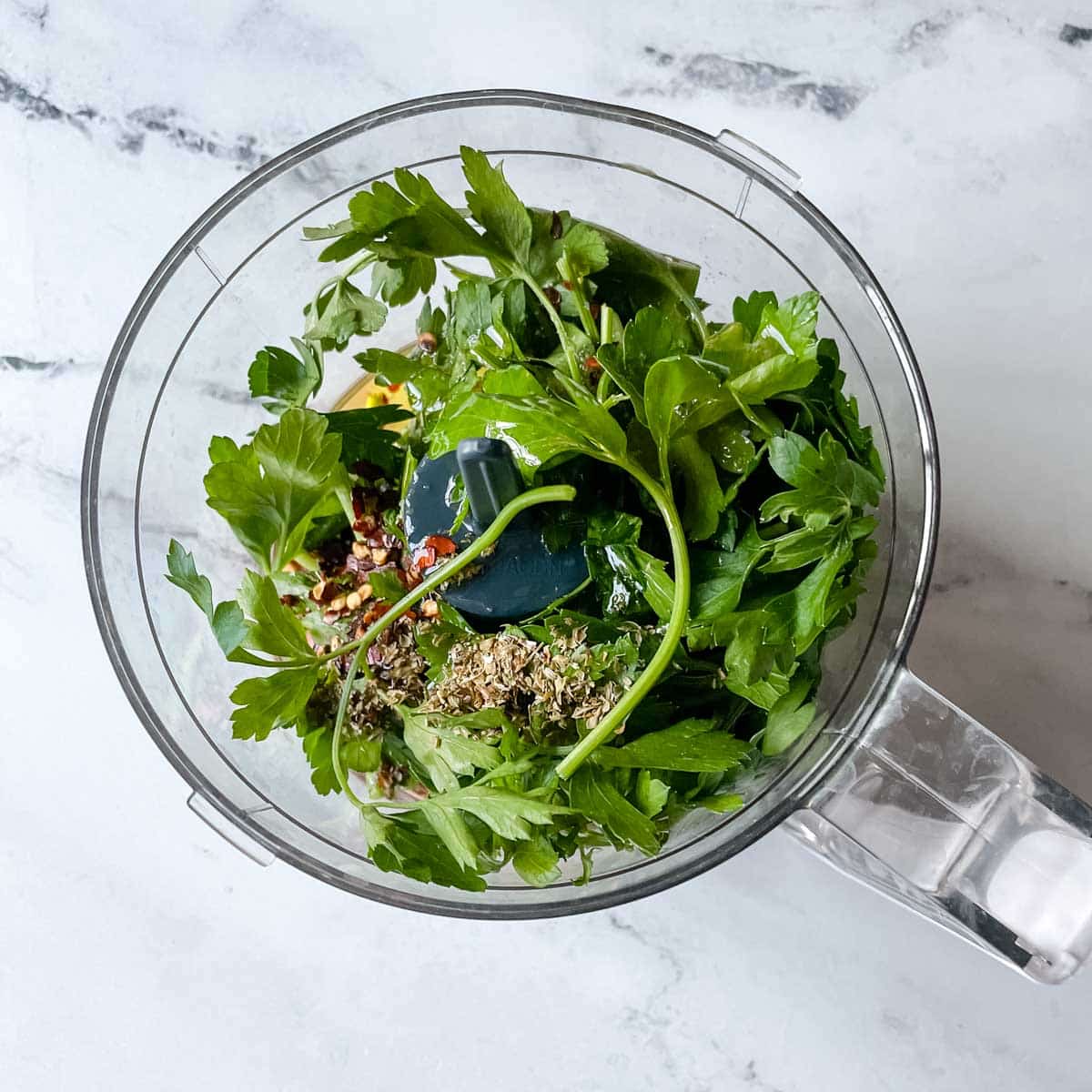 Step Five: Add all of the ingredients for the chimichurri to a blender or food processor.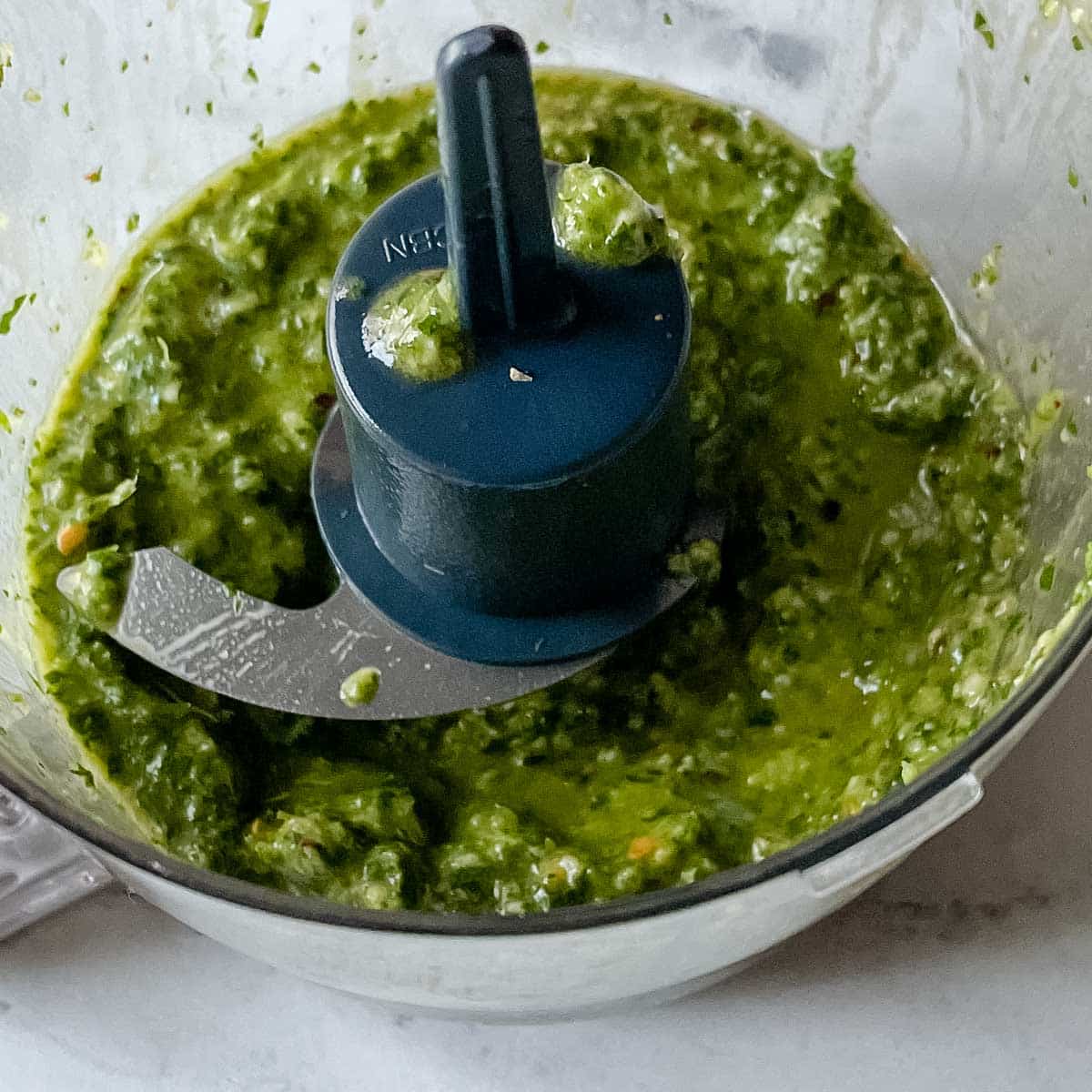 Step Four Blend the ingredients well and taste for seasoning.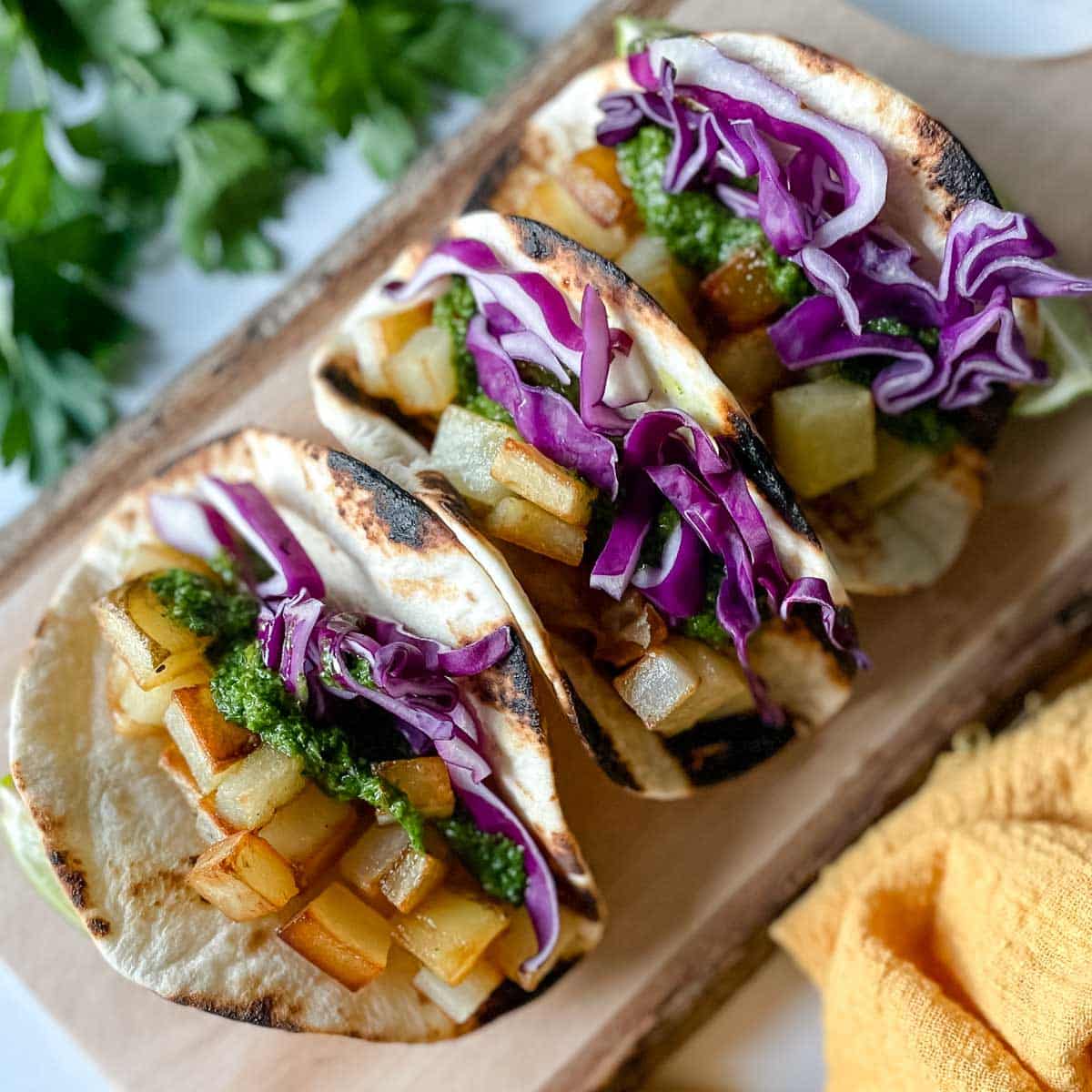 Step Five Assemble and eat!
Variations
Add a protein. You can use chicken, beef, pork, egg, or tofu in place of the potato in this dish.
Use different herbs. Try mixing cilantro and parsley or using just cilantro in your chimichurri. My personal preference is a sauce with just parsley, but many people enjoy this variation.
Make it spicy. Bump up the heat of this dish by adding some chopped jalapeño or a dash of cayenne in with your potatoes.
Add taco seasoning. These potato tacos are already quite flavorful, but if you want even more Tex-Mex flavor, try adding this homemade taco seasoning to your potatoes as they cook.
How to Store
Fridge I typically use homemade chimichurri within 4-5 days. After that the herbs lose color and some flavor and, because it is made with fresh ingredients, you always want to be mindful of food safety. Store in an airtight container in the fridge.
Freezer This sauce should store well in the freezer for about 3 months.
Cooked potatoes can be stored in the fridge for up to 4 days, too. To reheat, place a little oil in a frying pan over medium-low heat and bring the potatoes up to temperature. This way, you may be able to revive some of the crispy lost in the refrigerator.
Once shredded, the cabbage should be good for about 5 days in the fridge.
When ready to eat your leftovers, just assemble them all in your tortillas and serve.
How to Pair
If you're looking for ideas for side dishes, try spicy potato soft tacos with:
More Recipes You'll Love
If you love spicy recipes, try:
Pasta Aglio Olio e Peperoncino
📖 Recipe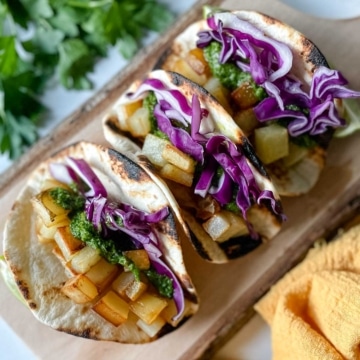 Spicy Potato Soft Tacos with Chimichurri
Fresh, crispy, spicy potato soft tacos with chimichurri come together quickly for an easy, delicious dinner!
Print
Pin
Rate
Ingredients
Tacos
12

tortillas

mini soft taco size

2

potatoes

russet

2-4

tablespoons

olive oil

extra virgin

½

teaspoon

kosher salt

or more to taste

4

tablespoons

sour cream

optional
Cabbage
¼

head

cabbage

small, shredded

1

lime
Instructions
Tacos
Cut the potato into ½ inch cubes. I like to cut off a small amount of each rounded edge so the potato is flat on all sides and then cut into uniform cubes.

Place a frying pan over medium low heat. Add the olive oil.

Cook the potatoes for 15-20 minutes, allowing each edge to become golden and crispy before flipping. Season with salt.

If you have a gas stove, place another burner on medium heat. Place the tortilla directly on the burner grate. Watch carefully as it can catch fire on the edges. Let toast/char a bit on each side, flipping with tongs or a fork. Remove and let cool.

If you do not have a gas stove, you can warm your tortillas in pan.

Add some sour cream and about ¼ cup of potatoes to each tortilla.
Cabbage
Shred or finely slice your cabbage. Squeeze lime juice over top. Add this to your tacos.
Chimichurri
Add the parsley, garlic, oregano, chili flake, red wine vinegar, olive oil and salt to a food processor or mini food processor. Blend until combined. I prefer a somewhat chunky mixture, but if you prefer a smoother mixture, feel free to continue blending until your desired consistency is reached.

Add chimichurri to the tacos and serve.
Notes
If you don't have a food processor, chop the dry ingredients for the chimichurri (parsley, oregano, garlic, red chili flake) together finely and then whisk into a bowl with the olive oil, vinegar and salt.
Store leftover components separately in the fridge. Reheat the potatoes in a small amount of oil in a pan when ready to eat to revive some of the crispiness.
To make this dish vegan or dairy-free, omit the sour cream.
Use caution when toasting/charring your tortillas on the stove. The edges can catch on the flame.
Be sure to use less salt than recommended in this recipe if you are using table salt or sea salt instead of kosher salt.
Nutrition
Calories:
326
kcal
|
Carbohydrates:
28
g
|
Protein:
4
g
|
Fat:
23
g
|
Saturated Fat:
4
g
|
Polyunsaturated Fat:
2
g
|
Monounsaturated Fat:
16
g
|
Cholesterol:
6
mg
|
Sodium:
642
mg
|
Potassium:
682
mg
|
Fiber:
6
g
|
Sugar:
3
g
|
Vitamin A:
1481
IU
|
Vitamin C:
68
mg
|
Calcium:
88
mg
|
Iron:
2
mg